Russian skies could become too expensive for US airlines if Washington targets Aeroflot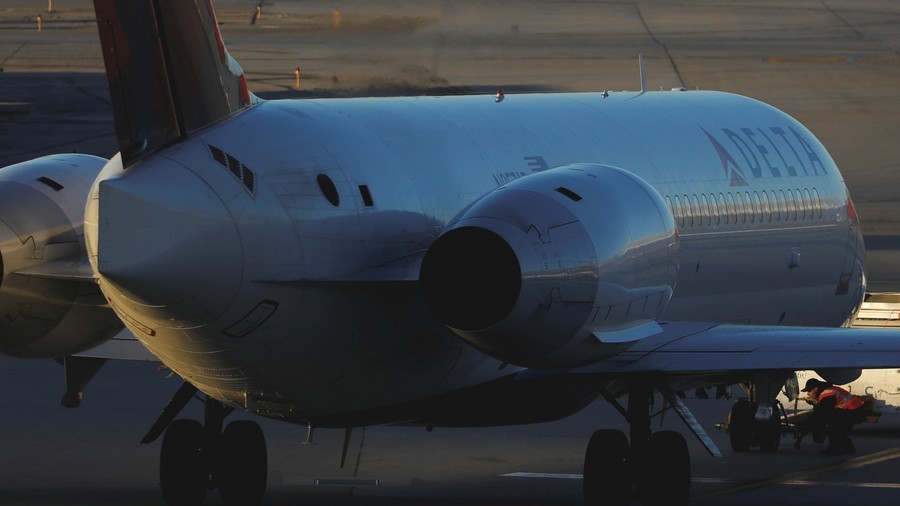 American carriers would face huge financial losses if Russia increases tariffs for the use of its airspace in response to possible US sanctions targeting the country's largest airline Aeroflot, an expert has told RT.
On Thursday, Washington announced new sanctions against Moscow for allegedly poisoning double agent Sergei Skripal in the UK, something Russia has repeatedly denied. Among the penalties reportedly being considered is a ban on Aeroflot flights to the US.
"If such measures are really needed, the Russian authorities could review the terms of transit use of the Russian airspace. Royalties for US airlines alone are not a panacea for sanctions against Russia, but from the point of view of moral satisfaction, it is possible to answer this way," said Roman Blinov, head of the Analytical Department of the International Financial Center.
The analyst noted that it is hardly the most effective measure against US sanctions, but it is feasible, since American airlines would be forced to change the routes of their flights to Asia. "Taking into account the cost of fuel, which is quite expensive on the commodities market, the cost of aviation kerosene will really affect the profitability of flights of American airlines if they have to change their flight routes to Asia," he added.
While US sanctions against Aeroflot could be imposed in three months, including a possible total flight ban to the US, officials in Washington have backtracked, saying sanctions against the airline will not be introduced for the moment.
Asked whether sanctions would apply directly to Aeroflot, a senior US State Department official said they would not, but could theoretically affect the company if it tried to import any of the goods covered by the sanctions, Reuters reports.
For more stories on economy & finance visit RT's business section