Russia building gigantic railroad artery to connect Arctic regions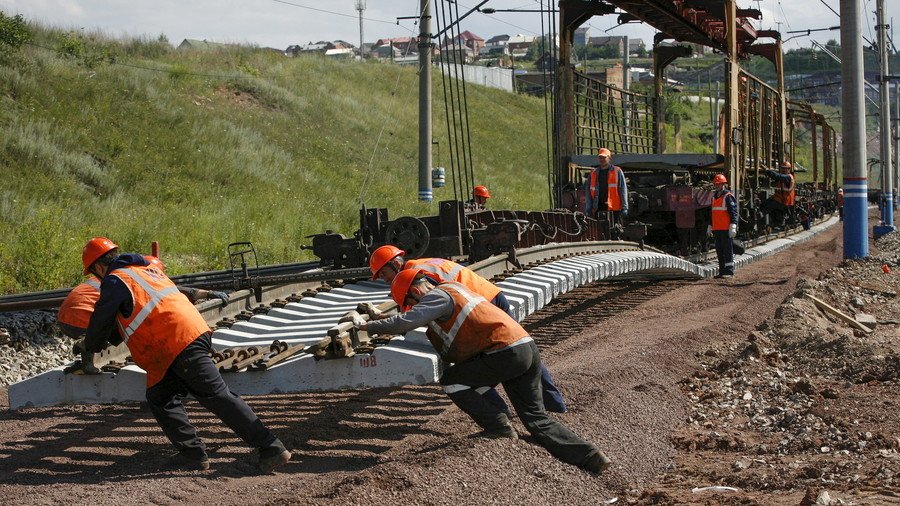 An additional 686km of railroad will soon link Russia's Arctic regions. The railway will provide logistics for the Northern Sea Route to boost commerce between Europe and Asia and Russian energy projects in the Arctic.
The project, named the Northern Latitudinal Railway, is planned to be completed by 2023, authorities say. It requires the building of 350km of track and modernizing the existing infrastructure. The volume of traffic on the route is estimated at 23.9 million tons a year.
The Northern Latitudinal Railway will connect Russia's Ural and West Siberian regions with the Northern Sea Route and prepare the ground for additional big out-shipments through Arctic waters. The project's cost is estimated at around 200 billion rubles ($3.6 billion).
The railway is crucial for another Russian mega-project in the Arctic. The Northern Sea Route, which stretches the entire length of Russia's Arctic and Far East regions, is expected to become a major trade route for goods shipped between Europe and Asia.
The Arctic route from Southeast Asia to Europe cuts transportation time in half compared to traditional routes through the Suez and Panama canals. In Soviet times, it was used mainly to supply goods to isolated settlements in the Arctic.
With the collapse of the Soviet Union, the Northern Sea Route was opened for international cargo traffic. However, President Vladimir Putin has said the country is weighing a ban on foreign-flagged ships from the strategically critical route across Russia's Arctic waters.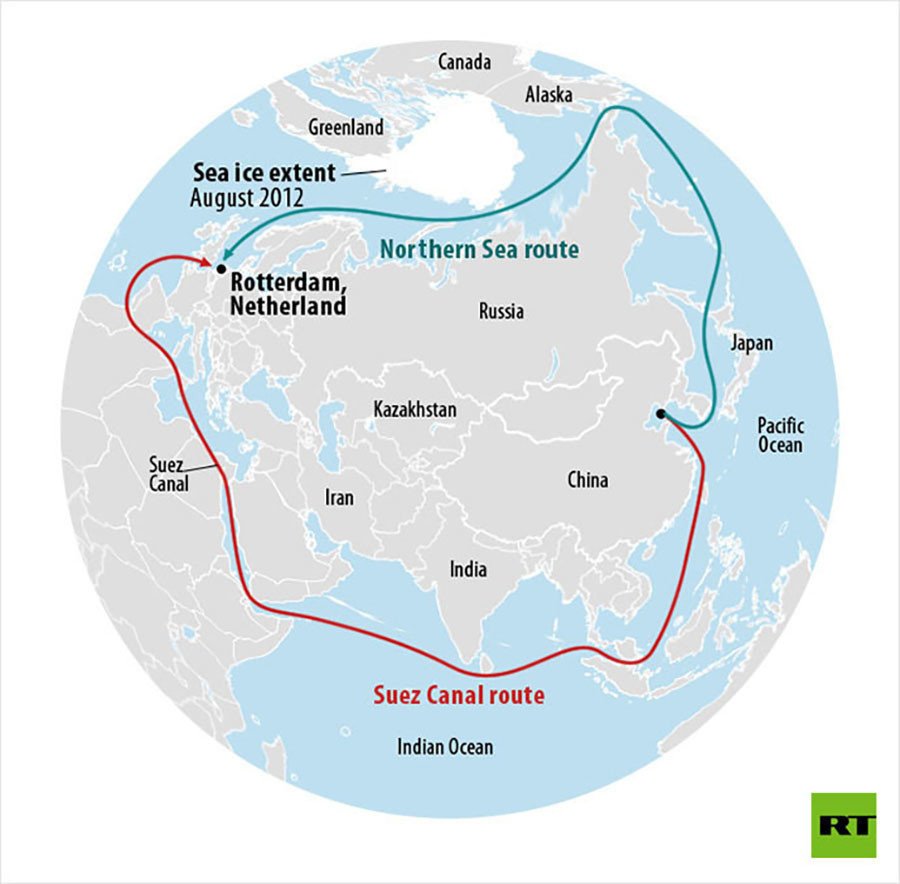 For more stories on economy & finance visit RT's business section
You can share this story on social media: