S&P affirms Russia's credit rating, says Moscow is able to weather new sanctions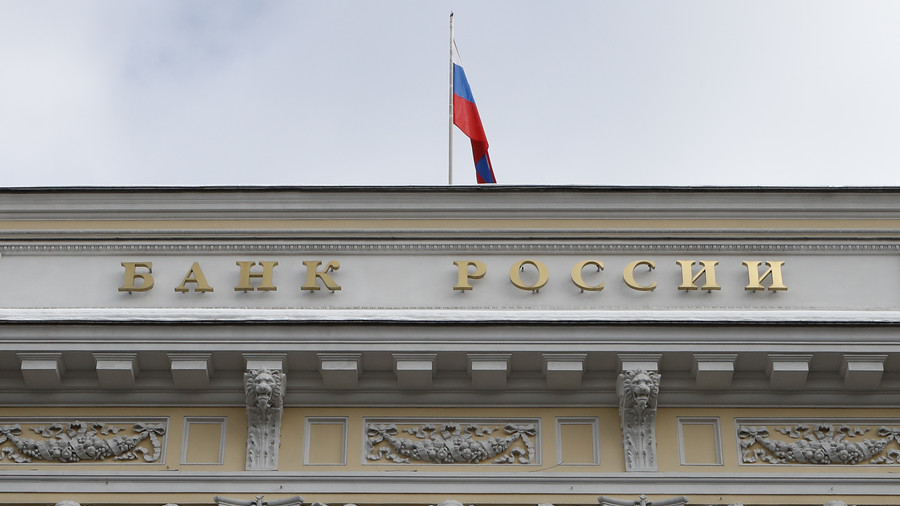 S&P Global has affirmed Russia's BBB long-term and short-term sovereign credit rating, noting that the country's balance of payments and fiscal health should allow it to weather challenges that might arise from future sanctions.
In its ratings update on Friday, S&P affirmed Russia's BBB/A3 foreign currency sovereign credit score with a stable outlook and its BBB/A2 local currency score. In its justification for the move, the agency said it took account of Russia's "solid external and public balance sheets coupled with a flexible exchange rate and prudent fiscal framework."
These combined factors should be enough for the Russian state to "absorb shocks from possible new international sanctions," the agency, which is the world's leading provider of independent credit ratings, stated.
The stable outlook given by the agency to the Russian economy reflects "renewed escalation of geopolitical tensions" that might lead to the tightening of anti-Russian sanctions "against the potential for further strengthening of Russia's public and external finances."
Commenting on the S&P's fresh estimate of Russia's economic prospects, Russia's Finance Minister Anton Siluanov said the renewal of the rating means the agency "still positively assesses the country's balance of payments, its balanced budget planning as well as the government's ability to effectively handle external shocks."
The implementation by the government of its post-election pledges is unlikely to undermine Russia's budget stability, Siluanov noted, adding that it was made possible due to the "level-headed approach by the government in solving even the most ambitious issues."
The Financial Ministry expects S&P will further upgrade Russia's rating, Siluanov said, adding that he hopes that positive dynamics in Russia's economic growth and responsible budgetary policy will provide "compelling grounds" for it.
In its press release, S&P did not rule out a "positive rating action on Russia in the next 24 months," if the country's economic recovery gains pace and its GDP growth is on par with that of the countries at similar stages of economic development.
In an apparent reference to the controversial pension reform proposal, recently approved by Russia's State Duma in the first reading, the agency said that "effective measures to address long-term fiscal pressure from an aging population" could also contribute to the rating's increase.
In its recent report, Russia's Analytical Credit Ratings Agency highlighted the possibility of more Western sanctions as the major economic risk Russia may face this year.
You can share this story on social media: