Switzerland files WTO complaint against 'unjustified' US steel & aluminum tariffs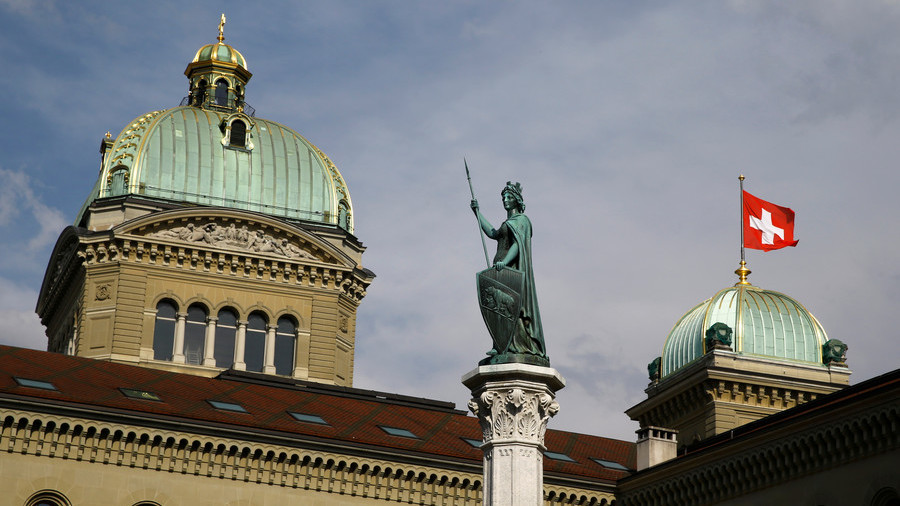 An official action has been launched by Switzerland against US metal tariffs at the World Trade Organization (WTO). The country became the eighth WTO member to challenge the levies.
According to the Swiss Economy Ministry on Monday, the country has "submitted a request for consultations with the US as part of WTO dispute settlement proceedings." The ministry said it had formally asked Washington for "consultations" over tariffs of 25 percent on steel and 10 percent on aluminum.
In 2017, Switzerland exported steel and aluminum products to the United States to the tune of around 80 million Swiss francs ($80.7 million, €68.7 million), the ministry's statistics showed.
"From Switzerland's point of view, the additional duties, which according to the US have been introduced to protect national security, are unjustified," the ministry said.
"The US has not responded to Switzerland's request for an exemption from the tariffs to date," the statement said, adding that the request for WTO consultations had been launched "in order to protect Switzerland's interests."
The European Union, China, India, Mexico, Canada and Russia, are already fighting back against President Donald Trump's trade policies. Trump accused the global metals exporters of unfair trade practices, imposing harsh tariffs on steel and aluminum imports. The move has angered US allies, who failed to negotiate exemptions and had to resort to tit-for-tat retaliatory measures. They have also opened a WTO dispute over Washington's measures, claiming the Trump administration's tariffs were protectionist and illegal.
For more stories on economy & finance visit RT's business section