Trump threatens 20% tariffs on all European cars coming into US
Published time: 22 Jun, 2018 14:50
Edited time: 22 Jun, 2018 15:46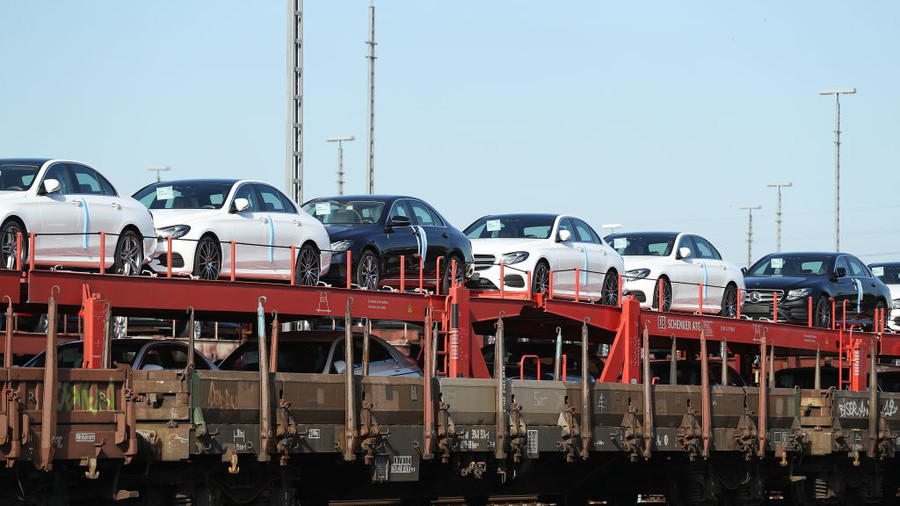 US President Donald Trump has issued another warning to the EU, threatening to slap the bloc's automakers with 20 percent tax levies unless trade barriers placed on American corporations are lifted.
The warning comes two days after US Commerce Secretary Wilbur Ross said that the White House had not made any decision on whether to extend the tariffs which had recently been introduced on other European goods.
The US president's tweet dragged down stocks of European automakers BMW, Volkswagen, Fiat Chrysler and Mercedes. Shares of American car companies Ford and General Motors also plunged following the threat, but have since bounced back.
The 20-percent tariff is slightly lower than the one the US president pledged to impose on foreign automakers earlier this year. In May, the White House was reportedly considering a 25 percent tax on cars imported from Canada, Japan, Mexico, Germany and South Korea.
Trump has repeatedly issued warnings to US trade partners across the world about reducing the trade deficit. It was one of the pledges he made during his presidential campaign. The US president has severely criticized America's current trade imbalance with many nations, particularly China.
The auto tariffs are a part of a broader agenda by the White House. Trump has slammed US automakers for manufacturing vehicles abroad. Last year, the US president threatened domestic manufacturers with a 35 percent tariff on cars produced outside the US.
The latest threat comes amid escalating trade tensions between the US and its partners. Earlier this year, Trump slapped China, Russia, India, Japan and Turkey with levies on steel and aluminum. Last month, the measure was extended to include the EU, Canada and Mexico – American allies that had initially been exempted.
For more stories on economy & finance visit RT's business section