Ukraine calls Russia's revival of legendary Soviet-era megaplane unfeasible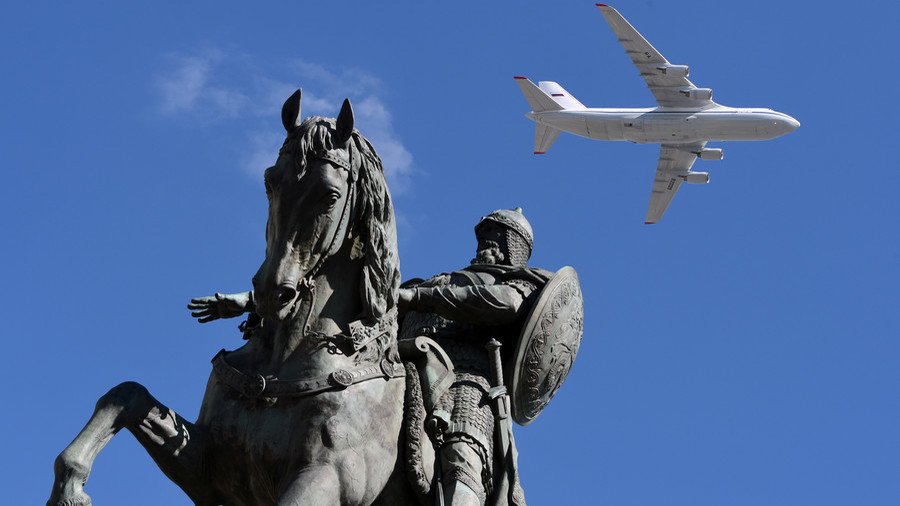 Despite sufficient manufacturing capacity Russia cannot relaunch production of cargo airplanes from the legendary An-124 family, warns Ukrainian state-owned aircraft maker Antonov.
Earlier this week, Russia's state-controlled Transport Aviation of the United Aircraft Corporation (UAC) announced plans for relaunching production of super-heavy class airplanes like the An-124. The step was reportedly triggered by a strong demand for large cargo jets around the world.
The family's best-known aircraft is the giant An-124 Ruslan and An-225 Mriya cargo planes. The world's biggest airplane An-225 was constructed in 1985 to carry the Soviet Buran shuttle orbiter.
The world-famous planes were built by a top-secret Soviet aviation design and research bureau. Established in Novosibirsk in 1946, the Antonov Bureau was relocated to Kiev in 1952. It manufactured passenger, cargo, and special purpose aircraft.
The Antonov aircraft maker was inherited by Ukraine after the breakup of the Soviet Union in 1991. Last year, Ukrainian authorities launched the procedure of liquidating the enterprise, forcing Antonov to sever contracts with Russia's UAC and freezing all joint projects between Russia and Ukraine.
Ukraine's Antonov, which is currently an official developer of the An-124 cargo aircraft, now claims proprietary rights over the airplanes, saying that the countries haven't discussed the resumption issue.
"In case of modernization the airplane's type design should be changed," the company said in a statement, seen by Ukrainian media.
"Antonov is the only aircraft developer that owns all technical data and crucial information on the design, resource property, operational endurance, and flight worthiness of AN-124-100 aircraft, as well as the data of flight testing required to preserve the integrity of the design. Thus, producing of An-124 aircraft under the Antonov brand without the participation of the Antonov enterprise is unfeasible," the Ukrainian company stated.
For more stories on economy & finance visit RT's business section
You can share this story on social media: