Raising taxes on poor is a 'good thing for those people' – billionaire Michael Bloomberg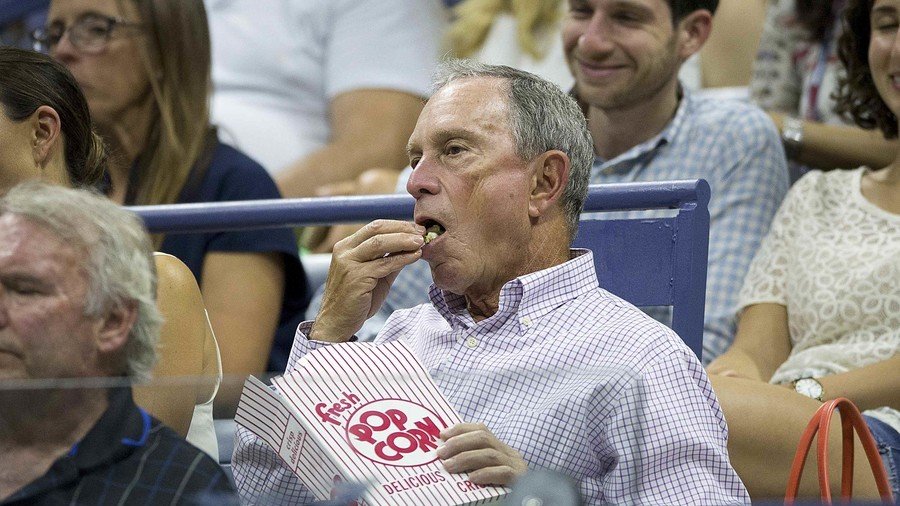 Left leaning billionaire Michael Bloomberg says he would like to hike taxes on low-income citizens in his crusade against sugary drinks. He says it's a "good thing for those people."
Bloomberg says he wants to decide on what is good for low-income people. "The question is do you want to pander to those people? Or do you want to get them to live longer? There's just no question," he said.
"If you raise taxes on full sugary drinks, for example, they will drink less and there's just no question that full sugar drinks are one of the major contributors to obesity and obesity is one of the major contributors to heart disease and cancer and a variety of other things," he said at the IMF discussion panel talking to the IMF Chief Chrisine Lagarde.
The billionaire went on to compare the US army with the coal industry. "We have a lot of soldiers in the United States in the US Army, but we don't want to go start a war just to give them something to do and that's exactly what you're saying when you say 'well, let's keep coal killing people because we don't want coal miners to lose their jobs.'"
"The truth of the matter is that there aren't very many coal miners left anyways and we can find other things for them to do. But the comparison is: a life or a job. Or, taxes or life? Which do you want to do? Take your poison."
Bloomberg has been a fierce proponent of soda taxes. Last year, he spent $3 million on an advertising campaign that backs a Chicago-area soda tax. When he was a New York City mayor, he tried to ban super-sized sugary drinks in the city, but failed.
He has also criticized the recent tax cuts by US President Donald Trump. Bloomberg believes they are an "economically indefensible blunder" and will not lead to significantly higher wages and growth.
For more stories on economy & finance visit RT's business section
You can share this story on social media: