Beijing disputes reports about offering Trump $200bn trade surplus cut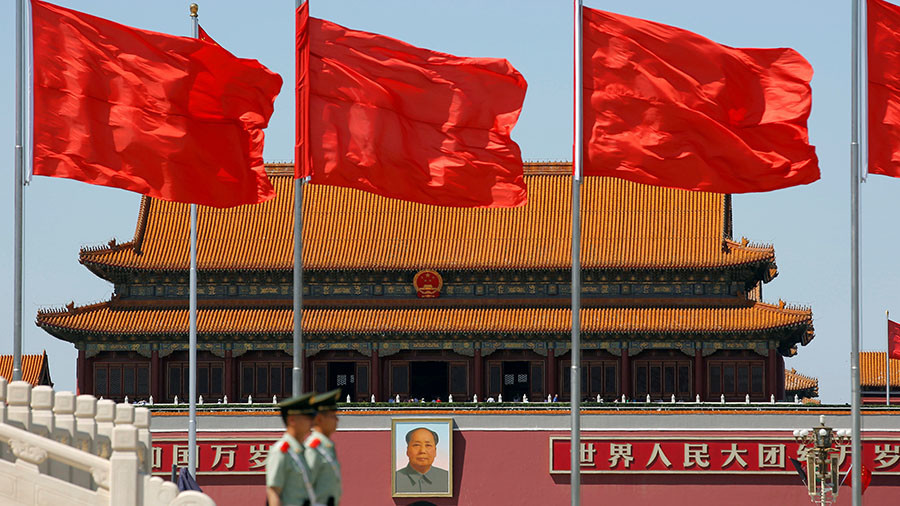 China's Foreign Ministry said on Friday that, contrary to reports, the country hasn't offered to cut its trade surplus with the US by $200 billion.
The ministry's spokesman Lu Kang was cited by Reuters as saying that the claims about China's offer to meet US President Donald Trump's demands were not true.
Some media citing US officials reported earlier that Beijing proposed boosting Chinese purchases of American goods by around $200 billion. The offer was explained as an attempt to reduce the massive trade imbalance between the two countries.
President Donald Trump has long been criticizing China's widening trade surplus with the US. He has vowed to cut the deficit with Beijing, which stood at $375 billion last year. In March, Trump proposed import tariffs on a number of Chinese goods.
The move sparked a tit-for-tat dispute, with the world's two biggest economies threatening in recent months to slap tens of billions in tariffs on each other's products.
In April, the US announced 25-percent tariffs on $50 billion of Chinese imports. China responded with similar trade barriers. The spat intensified after Washington banned American firms from selling parts and software to Chinese tech company ZTE Corp for seven years. In response, China slapped a 179-percent tariff on American sorghum imports.
The Trump administration has threatened to impose tariffs on as much as $150 billion of Chinese imports to the US as tensions over trade have escalated. Before his meeting with the Chinese vice premier Liu He on Thursday, Trump expressed doubts that China and the US would come to an agreement to avoid a damaging trade war.
"Will that be successful? I tend to doubt it," said Trump, adding: "The reason I doubt it is because China's become very spoiled."
For more stories on economy & finance visit RT's business section