Russian grain exports up 42% in 2018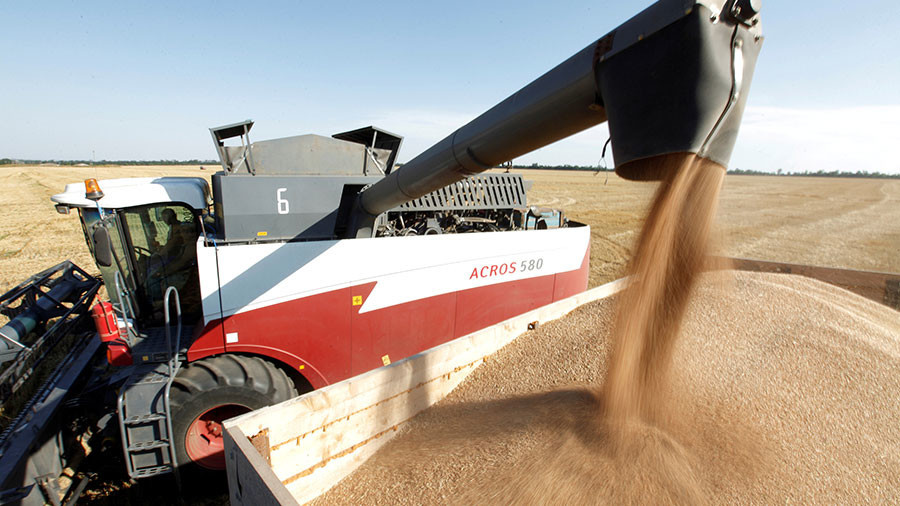 Russia's sales of grain abroad have grown significantly in the first four months of the year, according to Prime Minister Dmitry Medvedev.
"As of the end of April, grain supplies increased by more than 42 percent," Medvedev said on Friday. Last year, Russia exported $21 billion worth of grain, which is bigger than revenues from arms sales, the prime minister noted.
Russian exports of agricultural products and foodstuffs have grown 16-fold since 2000. In 2016, Russia became the world leader in wheat exports. Since the early 2000s, the country's share of the world wheat market has quadrupled, from four to 16 percent.
The country's exports of grain last season (from July 1, 2016 to June 30, 2017) amounted to 35.474 million tons, including 27.075 million tons of wheat. The Ministry of Agriculture expects that the export of grain from Russia in the current agricultural year will be about 53 million tons, while the supply of wheat can reach 40 million tons.
In the next six years, Russian exports of agricultural products will reach $45 billion, according to the forecast of the Ministry of Agriculture. Russia has also been seeking to become a global leader in exports of GMO-free good. GMO has been banned in Russia since 2016.
Nearly half of the world's nations purchase wheat from Russia, which has been improving yields year after year in an attempt to curb its dependence on agricultural imports.
For more stories on economy & finance visit RT's business section
You can share this story on social media: