Reuters & Bloomberg fabricating news stories, says sanctioned Russian aluminum giant RUSAL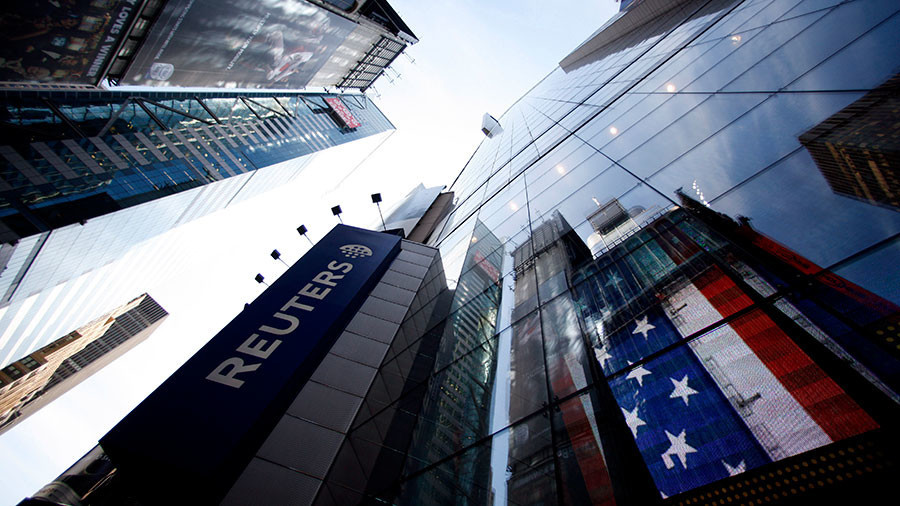 Stories by Bloomberg and Reuters news agencies regarding Russian aluminum producer RUSAL, do not correspond with reality and are based on "dubious" sources, the company said on Friday.
According to its statement posted on Facebook some "amateurish comments of anonymous sources" which "do not reflect reality," are used in the two agencies' articles about the sanctioned Russian firm. RUSAL's statement did not specify the actual articles but said such speculation is damaging the company's business reputation.
The publications give the wrong impression about what is happening at a time when "the company is in a difficult situation and has concentrated all of its resources on finding optimal solutions in order to meet the interests of customers, employees, investors and creditors," the statement read. In the current situation, the company "reserves the right to use all legal measures to protect its reputation," RUSAL stressed.
On Thursday, Bloomberg reported citing anonymous sources that RUSAL's owner Oleg Deripaska had no intentions to sell his stake in the company despite US sanctions. Deripaska was relying on the European lobby to put pressure on Washington to ease the sanctions, Bloomberg's sources said.
Prior to that, Reuters cited people familiar with the matter as claiming that Deripaska started preparing for the sanctions scenario in December. "RUSAL has activated a contingency plan asking customers to pay in euros instead of dollars to try to skirt US sanctions," one of the sources said.
On April 6, the White House introduced new penalties against Russia, targeting 24 Russian individuals and 14 major entities in different sectors of the economy. The updated blacklist included major Russian aluminum producer RUSAL which is the world's second-largest aluminum producer and its owner Oleg Deripaska.
For more stories on economy & finance visit RT's business section