Iran joins Russia-led free-trade zone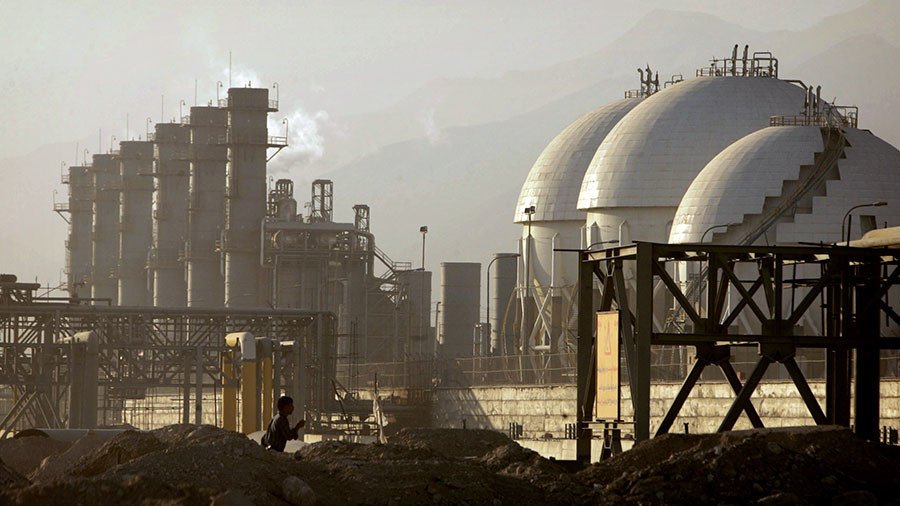 Russian Prime Minister Dmitry Medvedev has approved a draft interim agreement establishing free-trade zone between the Russia-led Eurasian Economic Union (EEU) and Iran.
The corresponding order was published on Tuesday on the website of the Russian government. The agreement provides for the formation of a free-trade zone for certain goods and is subject to ratification, as it contains rules different from those stipulated by the Russian law.
Talks between the two countries on a free-trade deal started three years ago but were repeatedly postponed. According to Russian Energy Minister Aleksandr Novak, who is also co-head of the Russian-Iranian Intergovernmental Commission, the agreement "will obviously trigger further development of our bilateral trade and expansion of investment cooperation."
Last week, Moscow and Tehran extended their oil-for-goods deal, which was ratified in 2017 with the aim of eliminating the US dollar from bilateral trade. The deal prescribes that Russia initially purchase 100,000 barrels of oil a day from Iran and sells the country $45 billion worth of goods.
It is easier for Russia to sell Iranian oil because crude is pegged to the US dollar on international markets, and Tehran still faces US sanctions that make dollar trade difficult. Current Iranian oil supplies to Russia under the program amount to five million tons per year. The first delivery was made in November 2017, totaling one million tons.
The EEU, which is based on the Customs Union of Russia, Kazakhstan and Belarus, was established in 2015. It was later joined by Armenia and Kyrgyzstan. In 2016, Vietnam officially became the first non-regional country to join the bloc. The union is designed to ensure the free movement of goods, services, capital and workers between member countries.
More than 40 countries and international organizations, including China, Indonesia and Israel, as well as some South American countries, have expressed interest in a free-trade deal with the EEU. The trade bloc has also held negotiations with South Korea, Egypt and India.
For more stories on economy & finance visit RT's business section
You can share this story on social media: