Russia considers $50 billion investment in Iranian oil & gas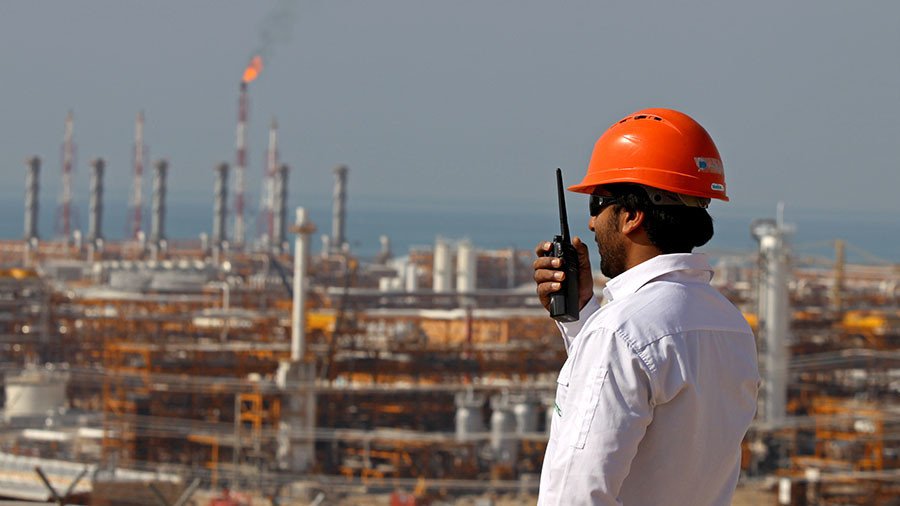 Russian energy companies could spend as much as $50 billion on oil and gas exploration in Iran, a presidential aide told Tass news agency .
Yuri Ushakov said companies including Rosneft, Gazprom, Gazprom Neft, Lukoil, Zarubezhneft, and Tatneft were "systemically working on development of fields in Iran."
The official's comments come after Zarubezhneft became the second company—after French Total—to sign the new petroleum contract devised by Tehran to lure international oil and gas companies back into its oil and gas.
Zarubezhneft will invest $740 million in the development of two oil fields in western Iran—Aban and West Paydar—with plans to boost production to 105 million barrels over a period of 10 years.
Last year, Energy Minister Alexander Novak said the company was willing to sign up for several projects in Iran and invest around $6 billion in their development. In February, it inked a deal with local IDRO Oil to present a joint bid for a third field, Susangerd, in southwest Iran.
During a visit of Russia's President Vladimir Putin in Iran last November, the two countries signed six preliminary agreements on oil and gas projects that would see up to $30 billion in Russian investments flow into Iran's energy industry.
Russia is a natural partner for Iran in energy, unlike Western oil supermajors that are wary of investing in the country over fears that Washington may reimpose economic sanctions that could force them to abandon any deals struck with the country.
Total has been an exception, becoming the first Western company to re-enter Iran's oil and gas industry after sanctions were lifted in 2016, agreeing last year to invest $1 billion in the development of the huge South Pars gas field. At the time, Washington had extended a sanction waiver for Iran. Now that the threat of sanctions has again reared its head, Total plans to request a waiver, chief executive Patrick Pouyanne said recently.
This article was originally published on Oilprice.com
You can share this story on social media: