Tech stock selloff just getting started – market analyst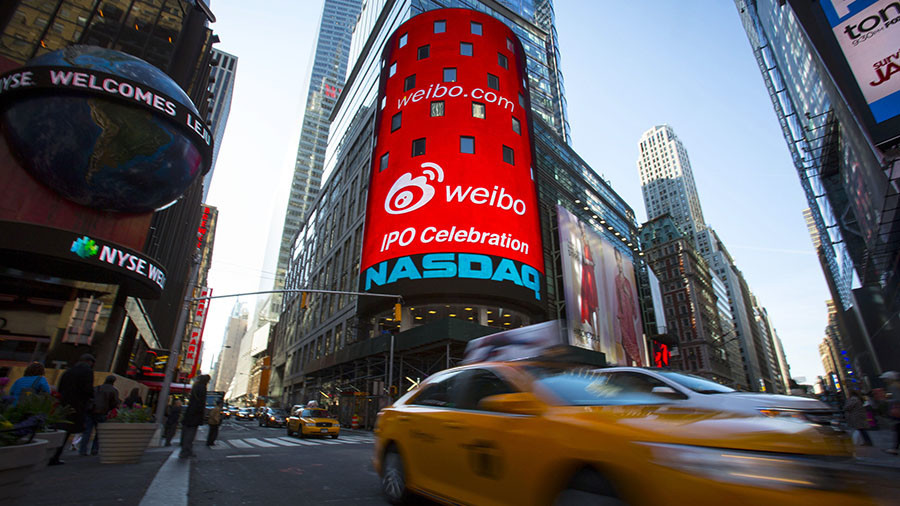 It's another volatile week for technology stocks, which has sparked a broader selloff on Wall Street and pushed the market into correction territory. Some analysts say it is just the beginning of a longer downturn.
"All these tech stocks in America or other parts of the world are a little bit like the British royal family," David Marsh, managing director at think-tank the Official Monetary and Financial Institutions Forum (OMFIF) told CNBC.
"You put them on a pedestal one day and they're great… And you knock them off the next day," he explained.
Technology stocks, in particular the FAANGs – Facebook, Amazon, Apple, Netflix and Google – hit record highs last year. The sector that was once a key performance leader in the bull market is now facing a mounting selloff due to fears of regulation, scandals, and uncertainty surrounding trade policy.
"It's quite clear that some of these tech stocks got to stratospheric levels [that were] not justified by real life," said Marsh. "And therefore whether it's Mr Trump or worry about some vehicle going off the road and killing people, there are lots of very justifiable reasons, I think, to sell. I think the correction has only just started."
US stocks tumbled into correction mode to start off the second quarter on Monday. The S&P 500 sank 2.23 percent, closing below its 200-day moving average for the first time since June 2016. The tech-heavy Nasdaq lost 2.74 percent, closing in correction territory for the first time.
Shares in US technology giants, including Facebook, Netflix and Google parent Alphabet, all declined overnight in the first trading session of the month. E-commerce giant Amazon declined after US President Donald Trump criticized the company in a series of tweets.
For more stories on economy & finance visit RT's business section
You can share this story on social media: