As trade war heats up, China hints at early 'Petro-Yuan'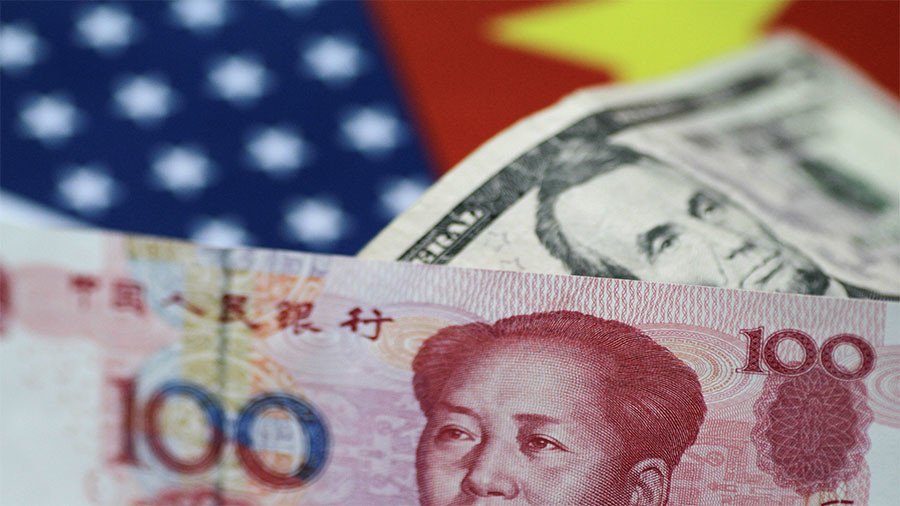 In its efforts to make its currency more international and break the US dollar's global dominance, China is in the early stages of preparing to paying for oil imports in yuan, sources told Reuters.
China could launch a pilot program to pay for oil in yuan as early as the second half of this year, according to sources.
Local regulators have asked a few financial institutions to get ready for pricing Chinese oil imports in yuan, the three sources at some of the financial institutions said.
One of the sources speculated that China could begin the test with paying in yuan for the oil it imports from Russia and Angola, although the source said they had no details of anything so specific being discussed.
The Chinese plans to pay in yuan for oil are at early stages and officials at some of the Chinese state-held oil companies told Reuters they were not aware of such plans.
China is the world's biggest oil importer and the volumes of its imports are closely watched by market analysts to gauge the pace of oil demand growth, the key growth driver of the global oil market.

The world's top crude oil importer switching to yuan for oil payments could have potentially huge implications on global oil trade, on the internationalization of the yuan, and on the US dollar oil trade.
Oil—the world's most actively traded commodity—has an annual trade worth $14 trillion, which is roughly equivalent to the value of the Chinese gross domestic product (GDP) in 2017, according to Reuters calculations.
The report of China planning to test paying for oil in yuan as early as this year comes as the country this week launched its yuan-denominated crude oil futures in Shanghai—a move that analysts see as helping China to internationalize and promote its currency.
This article was originally published on Oilprice.com
You can share this story on social media: