Tesla just months from total collapse, says hedge fund manager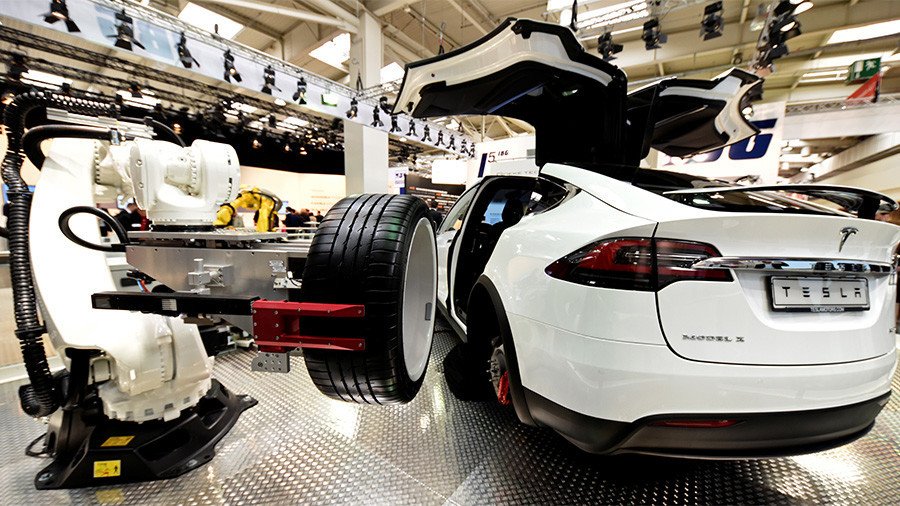 The American electric-car company Tesla will be bankrupt within four months unless its CEO Elon Musk "pulls a rabbit out of his hat," according to hedge fund manager John Thompson.
"Companies eventually have to make a profit, and I don't ever see that happening here," the head of Vilas Capital Management told Market Watch.
"This is one of the worst income statements I've ever seen and between the story and the financials; the financials will win out in this case."
Thompson manages $25 million and his Tesla short is the fund's biggest position. He has been betting big against the electric automaker for years.
Last April, Tesla stock hit a record high of around $300 and continued to grow to $389.61. Nevertheless, Thompson's fund still managed to churn out a 65-percent gain for the year.
Since then, Tesla has fallen sharply and Thompson is confident his bet is about to pay off. Tesla shares were down more than 8 percent at Wednesday closing to $279.18.
The hedge fund manager said that if his prediction comes true, his fund could surge by another 50 percent. He noted that he is investing $500,000 of his own money.
"Tesla, without any doubt, is on the verge of bankruptcy," Thompson told clients in an email. He explained that funding will be hard to come by in the face of problems in delivering the Model 3, declining demand for the Model S and X, extreme valuation, and a likely downgrade of its credit rating by Moody's from B- to CCC.
"As a reality check, Tesla is worth twice as much as Ford [estimate of the enterprise value of both companies], yet Ford made six million cars last year at a $7.6 billion profit, while Tesla made 100,000 cars at a $2 billion loss," Thompson said. "Further, Ford has $12 billion in cash held for a 'rainy day,' while Tesla will likely run out of money in the next three months. I've never seen anything so absurd in my career."
For more stories on economy & finance visit RT's business section
You can share this story on social media: