Golden digits: Nelson Mandela's 'hands' bought for $10mn in bitcoin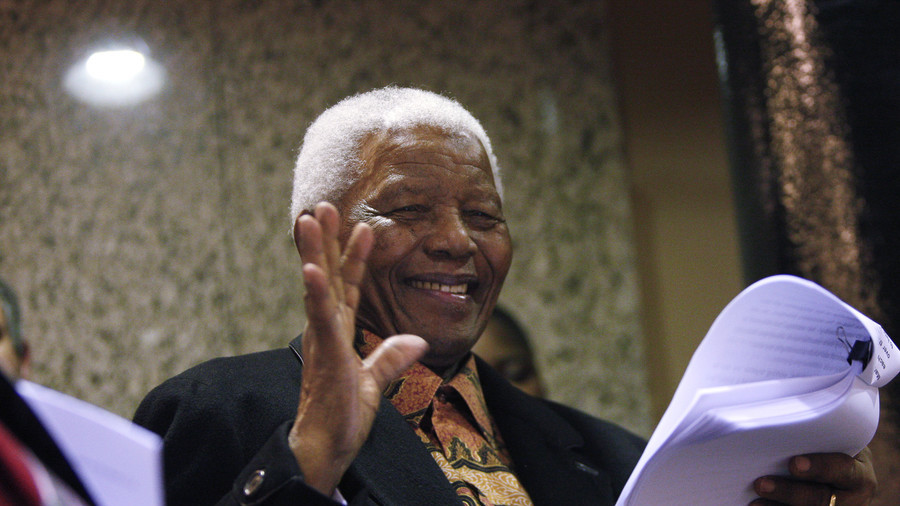 Solid gold castings of Nelson Mandela's hands have sold for $10 million in bitcoin to a Canadian cryptocurrency exchange. The four golden hands are believed to be the only ones left in the world.
This is the first time artifacts of Mandela have been sold in bitcoin. A $10-million deal was struck with Ontario-based cryptocurrency company, Arbitrade, at a conference in Toronto earlier this month.
Canadian-based businessman Malcolm Duncan, who's originally from South Africa, has reportedly been trying to find the right buyer for the hands for more than 10 years. "I've had plenty of offers, fast and furious," Duncan told The Calgary Herald.
The collection, which consists of 20 pounds of 99.999 pure gold, was cast in 2002 by South Africa's Harmony Gold mining group – some 12 years after Nelson Mandela was released from prison. "The only four (hands) that were ever sold to the public ever were sold to me," said Duncan, who had them authenticated by Harmony Gold. "His fingerprints on his gold hands are probably more prominent than mine on my own hands. They really succeeded in getting the definition on the hands."
The other sets created were later destroyed by the order of Mandela after thousands of pieces of art, including forgeries, flooded the market, according to Duncan.
The collection will be handed over in late April as Arbitrade prepares to launch its Initial Coin Offering. The company is also building a facility to mine its own cryptocurrencies and trade others. So far, Duncan has received a bitcoin deposit that has been converted to $50,000.
Mandela was jailed for 27 years for fighting white minority rule in South Africa and later went on to become the first black president of South Africa. Duncan was inspired to buy the artifacts after meeting Mandela in the 2000s.
Arbitrade, whose CEO Leonard Schutzman previously held many leadership positions at PepsiCo, also plans to launch a global 'Golden Hands of Nelson Mandela' tour, to educate young people about the anti-apartheid icon's life. This July marks 100 years since Mandela's birth.
READ MORE: Bitcoin LEGO mystery: LA artist hides '$10,000' in crypto homage
Like this story? Share it with a friend!