US students now owe Uncle Sam more than was spent on the entire Iraq War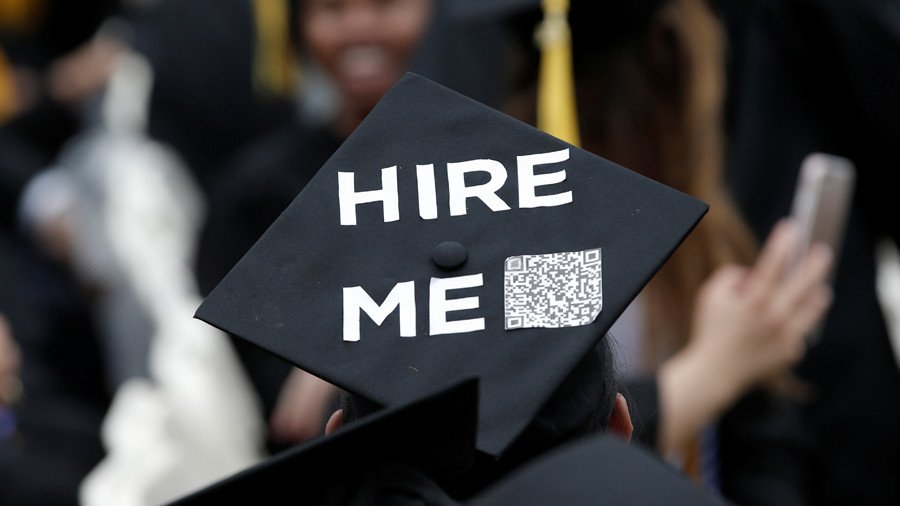 Much has been said in recent years about soaring US debt and Washington's huge military expenditure overseas. American household debt also beats its own records on regular basis.
In the meantime, student debt in the country has managed to swell to a record high of $1.5 trillion with the US government holding nearly 70 percent of those education loans, reports the financial website Sovereign Man. A total of $1.06 trillion in student loans reportedly belong to the state, according to the annual financial report for 2017, released by the federal government last month.
American students owe the US government more than the estimated $1.3 trillion in direct costs that Washington incurred fighting the war in Iraq. Student loans make up the number one asset of the US federal government, comprising about 30 percent of its balance sheet.
Financial aid, aimed at helping young people to access higher education, has been rapidly growing over the past 12 years. Current student debt accounts for more than eight percent of the country's GDP.
The average American student graduates college owing nearly $34,000 and is expected to spend the next 21 years paying the debt off. One in four of the 44 million student loan holders in the US are reportedly struggling to make payments or are in default.
Student loans have a significant impact on borrowers' mental health, according to a recent survey by SoFi, a personal finance company that provides student loan refinancing, mortgages and personal loans. The study shows that 83 percent of respondents felt that they couldn't relax due to their student loans, while 50 percent of respondents said that their student loans caused them to feel depressed. More than a third of those surveyed complained about losing sleep because of student loan debt, with a large number noting that the loans made them miss out on opportunities to travel, promote self-care and make major life decisions.
For more stories on economy & finance visit RT's business section
You can share this story on social media: