China to topple United States as biggest nuclear-energy nation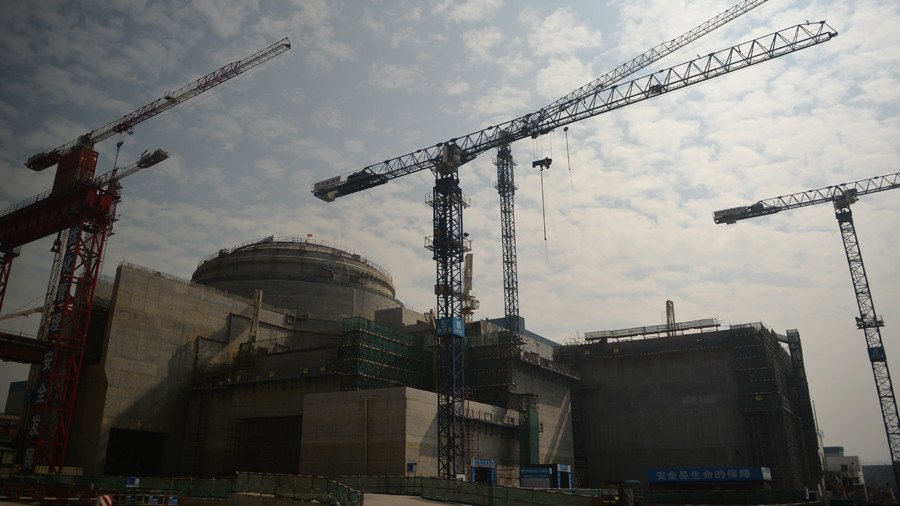 Beijing is forecast to triple its nuclear capacity in the next 20 years, ousting the US as number one nuclear-power producer, according to the International Energy Agency (IEA).
"China is coming back strong. Today there are about 60 nuclear power plants under construction and more than one-third of them are in China. China is growing and as a result of that we'll soon see China overtaking the United States as the Number 1 nuclear power in the world," the IEA CEO Fatih Birol said, as quoted by Marketwatch.
According to the IEA, the US, which has been the leader in the industry since the 1960s, is facing two problems that will lead to losing its lead. First, America isn't investing enough in nuclear power (neither does Europe). Second, it's not doing enough to extend the lifetime of existing plants.
"If it continues like that, the US nuclear capacity will go from 20 percent to 7 percent," Birol said. The US nuclear industry will face the same drawbacks it sees in solar energy.
"China is learning by doing, bringing costs down and therefore they are now ready to export technology and are much more cost effective than others. And they challenge the established exporters such as the US, Japan, Korea and European countries," he said.
Birol added that China will be the main driver for reshaping the energy market in the upcoming years.
"I will give you an example... Only five months ago the Chinese government took a decision to limit the use of coal and move to [liquefied natural gas]. As a result of that, Chinese LNG import increased more than 50 percent and LNG prices doubled from $6 to $12 dollars in Asia pacific region," he said.
"When China changes, everything changes... The new China energy policies mean a new phase for the global energy markets," he added.
For more stories on economy & finance visit RT's business section
You can share this story on social media: