'Turkcoin' crypto must be launched 'before it's too late' – Ankara MP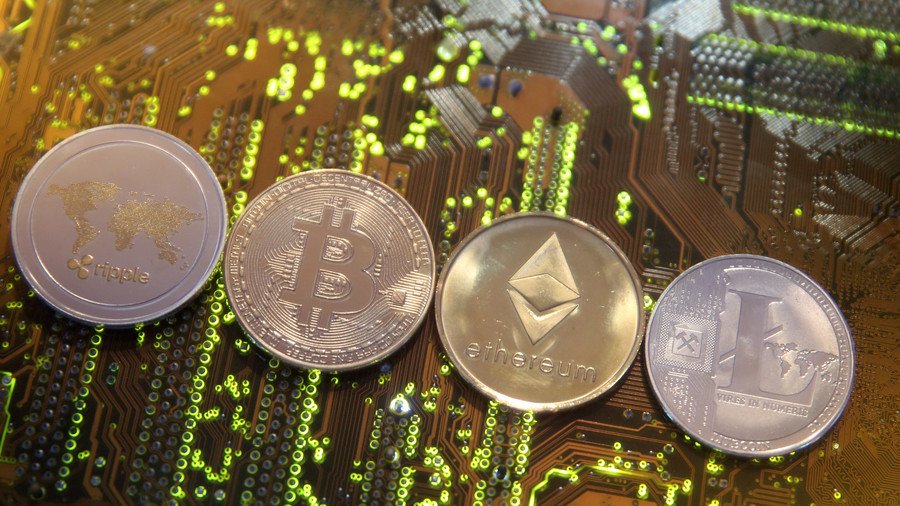 Turkish authorities are considering a proposal to create a state-controlled "national bitcoin" named 'Turkcoin.' It would be backed by the state's sovereign wealth fund, according to local media reports.
"The world is advancing toward a new digital system. Turkey should create its own digital system and currency before it's too late," Turkey's former Industry Minister and Deputy Chair of the Nationalist Movement Party (MHP), Ahmet Kenan Tanrikulu, said as cited by Al-Monitor. "The need for regulation is obvious. Also, the use of those currencies in illegal activities must be prevented."
The Nationalist Movement Party (MHP) is the coalition government partner to Turkey's ruling Justice and Development Party (AKP). While AKP ministers previously likened cryptocurrencies to pyramid schemes, Tanrikulu argues that Turkey should embrace the blockchain by regulating the market via the state-controlled release of a "national bitcoin" called 'Turkcoin.'
Turkey's religious authority previously declared that Bitcoin is "Un-Islamic," but the Turkish Penal Code does not contain any restrictions or outright prohibitions on the buying, selling and use of cryptocurrencies. In addition, interest in cryptocurrencies is rising across Turkey, as evidenced by the creation of a Lira-Bitcoin exchange, BTCTurk, as well as the presence of a Bitcoin ATM near the Ataturk Airport in Istanbul.
"We need to create the infrastructure for the blockchain database. There are nearly 1,400 digital currencies in the world today and many countries are using them. We, too, can create a digital currency, based on companies in the Wealth Fund," Tanrikulu wrote in a 22-page report. "Since the demand exists, we should create and release our own digital currency. Opposing those currencies is meaningless. This is a national issue which requires a national consensus."
Tanrikulu said the MHP would back any legislation aimed at the regulation and taxation of cryptocurrencies. By using entities such as Turkish Airlines, the Istanbul Stock Exchange and the gas company Botas as an "insurance policy," the theory is that investments in the proposed cryptocurrency would appreciate by at least as much as those in the companies in the country's wealth fund.
The additional bonus, in theory at least, is the protection from precipitous drops and the kind of volatility witnessed in the value of Bitcoin, making Turkcoin closer to an asset-backed security than other cryptocurrencies on the market. Low-risk investments with higher returns than yields from sovereign bonds could prove attractive to investors, but the volatility in the market in general over the past 18 months may still prove too much of a deterrent. For context, Bitcoin dropped below $6,000 in early February having reached highs of close to $20,000 in December.
Turkey's Finance Ministry and Capital Markets Board are reportedly already working in tandem to produce regulations and rules governing digital currencies with a view to taxation. They may draw inspiration from Venezuela's petro cryptocurrency, backed by the country's vast oil assets, which reportedly netted $735 million during the first day of its token presale, according to CCN. The initial launch proved so successful, the Venezuelan government is already considering launching a second cryptocurrency.
For more stories on economy & finance visit RT's business section
You can share this story on social media: