Bitcoin will not recover until panic recedes - analysts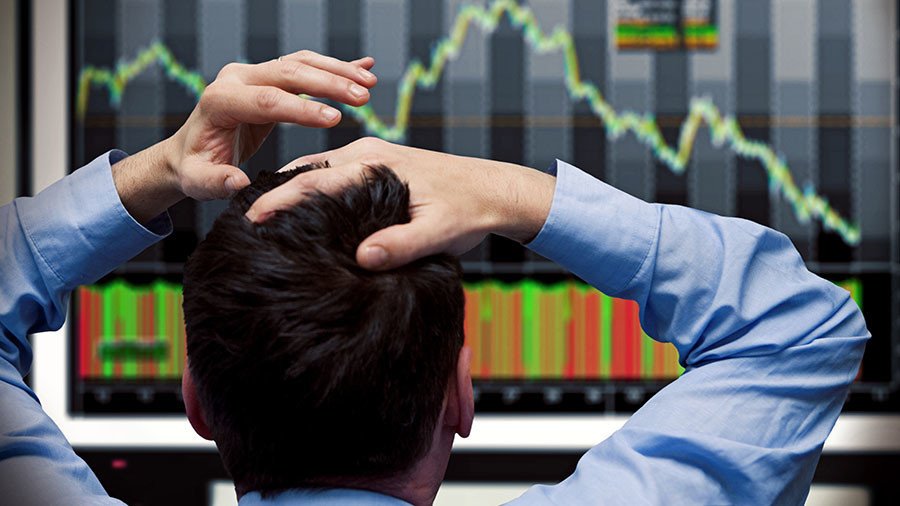 The fear that has gripped the cryptocurrency market is keeping bitcoin and other digital coins from making new gains, according to analysts polled by RT.
"Growth will not happen until the current panic recedes, and this may take weeks and months," Mikhail Mashchenko, an analyst at social network for investors eToro, told RT.
"Those who want to invest in the cryptocurrencies may try to start opening positions on it. At least, it is much more reasonable than waiting for the return of the exchange rate to its maximum highs."
The last week's sell-off was partially triggered by a panic on the US stock markets, since venture capital like bitcoin and other cryptocurrencies is the first thing investors jettison when turbulence occurs in traditional markets, he added.
Nikolay Kotov, analyst at Analitika Online, told RT that current prices represent a good opportunity to buy bitcoin, since this year's sell-off is not the first tough period for digital assets.
"The history of stock markets repeats itself. It is unprofessional to draw conclusions because of the bearish candle in BTC/USD pair. Personally, I buy bitcoin and ethereum and take long-term positions with targets 33 percent higher than previous local highs," Kotov said.
Bitcoin and other cryptocurrencies were recovering strongly on Monday. The leading cryptocurrency surged almost 10 percent to $8,700, ethereum jumped 8.5 percent to $870, and ripple surged 13 percent to $1.10. All of the top 100 cryptocurrencies on Coinmarketcap were trading in positive territory.
For more stories on economy & finance visit RT's business section
You can share this story on social media: