Dow down 1,000 points as US stock market plunges again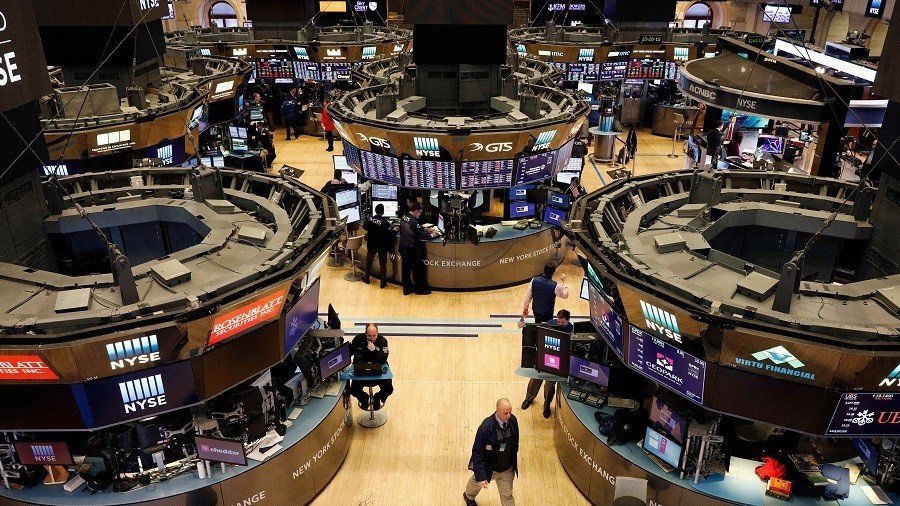 All US stock market indexes were down when they closed amid a volatile trading week that some analysts say could be on pace to match the 2008 financial crisis.
The Dow Jones Industrial Average dropped by 1,032 points on Thursday, or 4.15 percent, closing at 23,860.46. The Nasdaq Composite was down 274 points, closing at 6,777.16, and the S&P 500 lost 100 points to close at 2.581.
After plunging 666 points last Friday and 1,175 points on Monday, the Dow seemed to stabilize at just under 25,000 on Tuesday, oscillating between 600 points up at its highest and 560 points down at its lowest.
"The dust hasn't settled yet, and I think both buyers and sellers are trying to figure out what this market really wants to do," Jonathan Corpina, senior managing partner for Meridian Equity Partners in New York, told Reuters on Thursday. "I would think that this continues to happen for the next few trading sessions for everything to kind of get flushed out."
The sell-off is reportedly driven by a fear of central banks hiking interest rates to contain inflation, as dwindling unemployment drives up wages. On Thursday, the US government published figures showing that unemployment claims had fallen to the lowest levels in nearly 45 years.
For more stories on economy & finance visit RT's business section
You can share this story on social media: