China will be at the center of next global financial crisis – expert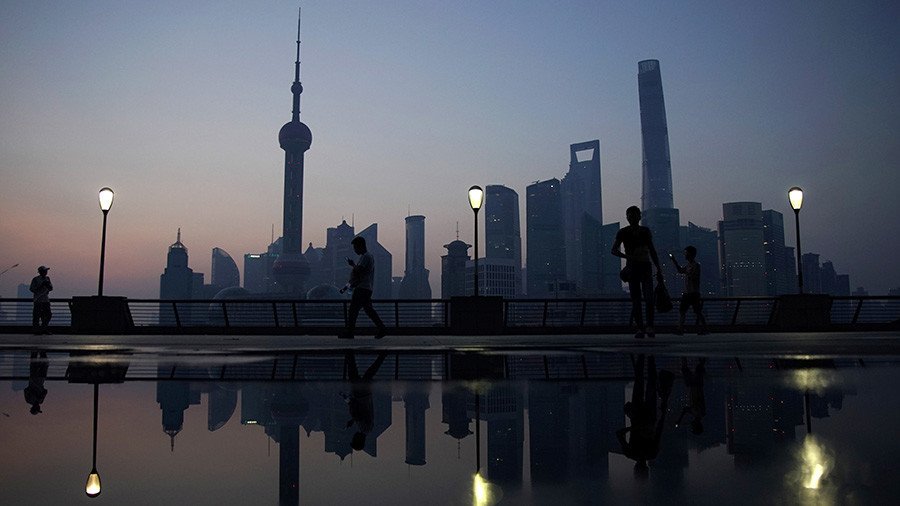 It has been a decade since the financial crisis of 2008. The economic slump is finally over, according to Harvard Professor of Public Policy Kenneth Rogoff, which means some reversion in terms of productivity growth.
"It often takes the economy eight to ten years to recover… I think we are in a recovery period… That means we are going to get above average productivity growth and rising investments for several years as the economy normalizes," he told Swiss business newspaper Finanz und Wirtschaft.
There has been a deep, long lasting dip in global investment, Rogoff said, adding that the single most important thing is that at the moment, investment continues to pick up.
According to the professor, in most countries the banking system is "pretty sound" today, but the level of regulation has tightened up so much that banks are not making loans as easily as they did. That also makes it hard for medium and small businesses to get loans.
"The banking system is healthy in the sense that it's less fragile than it was in 2007 but it's less healthy in terms of being able to fund growth. Therefore, we need to improve the regulation of banks."
Talking about the possibility of another financial crisis, Rogoff said there are undoubtedly issues with the Eurozone, but the only country which is sort of in a different place in the cycle, and which is important, is China.
"China is probably the place most at risk of having a significant downturn in the near term. It's certainly the leading candidate for being at the center of the next big financial crisis."
He praised the hard work of the Chinese government, which is trying to prevent a financial crisis, but nevertheless, called the country the most fragile large region in the world at the moment. According to the professor, the problem is that the Chinese economy is still very much imbalanced and relies heavily on investment and exports. In addition to that, China is very credit dependent, he said.
"So if China were to run into financial difficulties or just experience a slowdown in the rate of credit growth that could produce a lot of problems. And if China were to run into its own kind of financial crisis it would probably produce a growth crisis which could produce a political crisis," he said.
Rogoff added that the debt levels of the Western countries are also very high, but they have phenomenally low interest rates. "So if real interest rates stay very low, I don't think there is any near-term vulnerability outside of China."
For more stories on economy & finance visit RT's business section
You can share this story on social media: