Two sides of the coin: Crypto-mining set to rival Argentina in energy usage & may boost eco-projects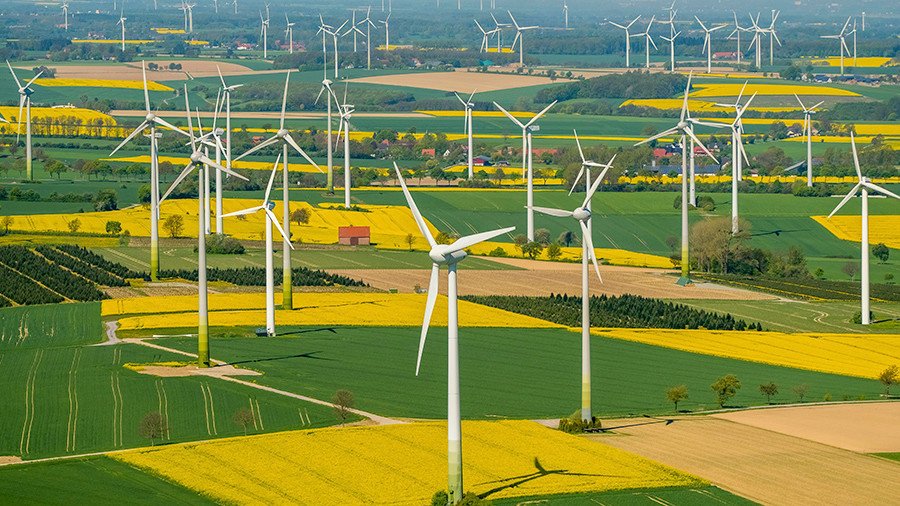 The global power needed to spawn virtual currency may reach 140 terawatt-hours of energy in 2018, nearly 0.6 percent of the world's total consumption.
Electric cars, by contrast, are expected to attain the same level only by 2025. Estimates by Morgan Stanley analysts have revealed that, in the current year, miners of bitcoin and other digital currencies across the world may use more electricity than all of Argentina. At the same time, mining is likely to boost the demand for renewable energy sources from the US to China.
"If cryptocurrencies continue to appreciate we expect global mining power consumption to increase," Nicholas Ashworth, the leading analyst at the financial firm, is quoted by Bloomberg as saying.
The expert said that the figures wouldn't become a major driver of global utility shares, but might be seen as an opportunity for growth by corporations, actively investing into green projects, including wind and solar power as well as energy storage. Other potential beneficiaries may, reportedly, include oil majors, which bankroll developers of renewable energy and green-power enterprises, backed by funds raised through initial coin offerings.
A report by Bloomberg New Energy Finance reveals that electricity demand for bitcoin mining grew to nearly 20.5 terawatt-hours per year as of the end of 2017. That is more than a half of the electricity used annually by the world's biggest traditional miner, BHP Billiton, located in Australia. The company uses 38 terawatt-hours of energy every year, a tenth of the electricity needed to power South Africa.
The Morgan Stanley report did, however, sound a note of caution: "There are plenty of uncertainties which means energy consumption could inflect in either direction. This is clearly not an exact science," Ashworth wrote.
For more stories on economy & finance visit RT's business section
You can share this story on social media: