Kodak stock doubles as photo-giant joins cryptocurrency frenzy with 'KODAKCoin'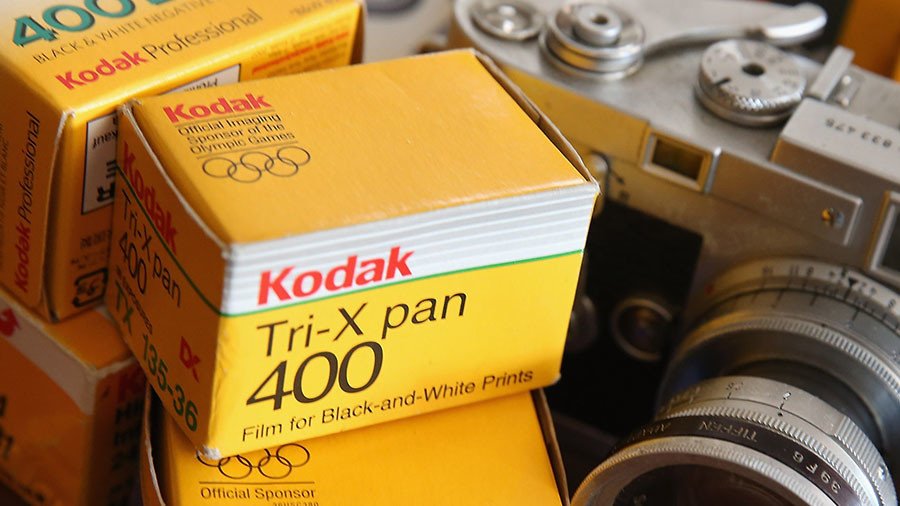 Shares in 130-year-old Eastman Kodak surged 60 percent on surprise news that the tech corporation is planning to launch its own digital currency, based on the platform that works on blockchain technology.
In cooperation with WENN Digital, the one-time leader in photography is going to create an image rights management platform KODAKOne, as well as a virtual token KODAKCoin. The step is intended "to allow photographers and agencies to take greater control in image rights management." According to the company, the new platform will help photographers across the world license their work and receive payments.
"For many in the tech industry, 'blockchain' and 'cryptocurrency' are hot buzzwords, but for photographers who've long struggled to assert control over their work and how it's used, these buzzwords are the keys to solving what felt like an unsolvable problem," Kodak chief Jeff Clarke said in a statement.
Kodak stock more than doubled shortly after the announcement, closing at $6.80. They were also trading 5.8 percent higher in after-market trading.
The initial coin offering (ICO), scheduled on January 31, is open to accredited investors from the US, the UK, Canada and other select countries. The ICO is issued under Securities and Exchange Commission (SEC) guidelines and regulated by the office.
"Engaging with a new platform, it is critical photographers know their work and their income is handled securely and with trust, which is exactly what we did with KODAKCoin. Subject to the highest standards of compliance, KODAKCoin is all about paying photographers fairly and giving them an opportunity to get in on the ground floor of a new economy tailored for them, with secure asset rights management built right in," said Jan Denecke, CEO at WENN Digital, which provides photos to websites and media.
Kodak, founded in 1888 as a film pioneer, has been struggling to reshape itself into an imaging software and technology company. Until April 2004, the firm was listed in a component of Dow Jones Industrials. Kodak's shares plummeted 90 percent since it emerged from bankruptcy in 2013.
For more stories on economy & finance visit RT's business section
You can share this story on social media: