France opens probe into Apple over slowing down older iPhones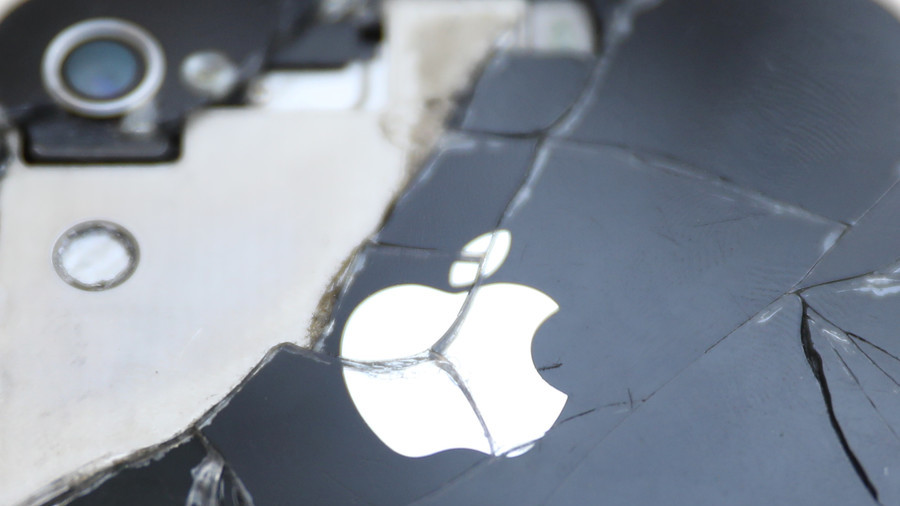 French prosecutors have opened an investigation into tech giant Apple over suspected "planned obsolescence" in some of its iPhone models. The probe is being led by the economy ministry's consumer protection agency.
It follows a complaint by a consumer organization, Stop Planned Obsolescence (HOP or Halte a l'Obsolescence Programmee), a judicial source told AFP.
Apple's top managers could face a jail sentence if found guilty. The case could also cost the company 5 percent of its income.
Under the so-called "Hamon's law," which was enacted in France three years ago, the practice of planned obsolescence is considered to be illegal. Theoretically, it obliges manufacturers to say whether replacement parts are available for products.
Planned obsolescence is a commercial practice by which manufacturers build in the expiry of their products, so that consumers will be forced to replace them.
A wave of legal cases followed Apple's acknowledgement that it had slowed down iPhones as they got older. The company claimed that it had algorithms in place to keep an iPhone running at optimal performance if there is an older battery inside that can't keep up with the required power. The measure was aimed at preventing devices from unexpected shutdowns and keeping them running at their best.
In late December, the company issued an apology for slowing older models and said it would discount replacement batteries for some handsets. "We know that some of you feel Apple has let you down. We apologize," the tech giant said, adding: "We've always wanted our customers to be able to use their iPhones [for] as long as possible."
The corporation is also facing lawsuits in the US, including a trillion-dollar suit in California, as well as a $125-million class-action suit in Israel.
For more stories on economy & finance visit RT's business section
You can share this story on social media: