Belarus recognizes cryptocurrencies in bid to become bitcoin haven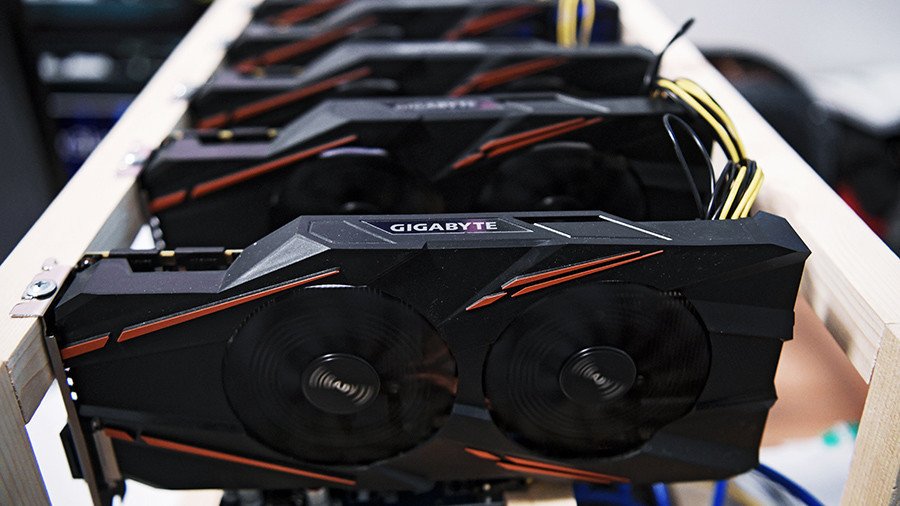 Russia's western neighbor, Belarus, has officially recognized bitcoin, cryptocurrencies, their mining and initial coin offerings (ICOs), becoming one of the first countries in Europe to do so.
The decree was signed by the Belarusian President Aleksandr Lukashenko last Friday and comes into force in three months.
"The main goal of the document is to create an environment for leading IT companies to come to Belarus, open development centers and create products that would be popular in the world," the president's press service said.
Now, the people of Belarus can list and promote ICOs, create and sell cryptocurrencies, establish cryptocurrency exchanges and do other operations with digital money.
Bitcoin and other virtual cash can now be given as a gift and inherited in Belarus. All operations with cryptocurrencies are not considered a business activity.
Those who want to participate in the Belarusian bitcoin haven, will not be obliged to reside in the country. They will only have to register a firm in Belarus. However, if you want to launch a cryptocurrency exchange in the country, you must have at least $500,000 in a local bank.
During the next five years - until January 1, 2023 - many transactions with tokens will not be taxed. You will also not be obliged to pay VAT when transferring the ownership rights to other people, including foreign organizations. Profits will also be given a tax break.
Belarus has also allowed IT specialists to stay in the country without a visa for 180 days.
"Belarus wants to be an IT capital for the Slavic world like Hong Kong. In times of sanctions and political instability at our borders - this is more urgent than ever," said Belarusian IT businessman Viktor Prokopenya, speaking before the parliament last week.
Abandoning visas for IT specialists is not likely to attract many more tech-savvy professionals to the country, as qualified specialists can get a Belarus visa easily, Belarusian political analyst Nikolay Sergeev told RT.
Belarus has been promoting its High Technologies Park, a special economic zone with a special tax and legal regime, contributing to the favorable and successful development of IT business in the country.
"The project has been heavily subsidized by the government but is sometimes criticized for lack of efficiency. Abandoning visas is an attempt to improve the situation," Sergeev said.
You can share this story on social media: