Russia-EU trade recovering firmly in the teeth of sanctions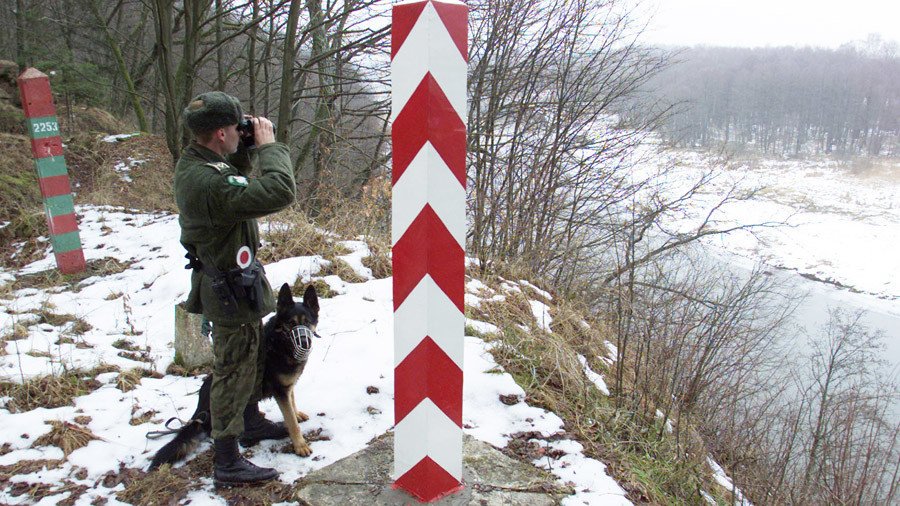 Trade between Russia and the European Union started to improve in early 2017 despite trade barriers from mutual sanctions introduced three years ago, according to the latest report by the European Parliament.
"In the first half of 2017, EU-Russia trade grew by 26 percent year-on-year, ending a prolonged downturn," the report says.
However, mutual trade between Russia and the 26-nation bloc is still down by 45 percent against December 2013, according to Brussels analysts. At the same time, the EU reportedly remains Russia's biggest foreign trading partner. EU countries account for nearly 47 percent of Russian international trade, as of the middle of the current year.
"The EU exports a diversified mix of mainly manufactured goods to Russia – machinery, cars, electrical and electronic equipment, medicines and agrifood. Russian exports to the EU are dominated by fossil fuels, followed by metals," the report says, stressing that massive energy exports from Russia to the EU tipped the trade balance toward a substantial Russian surplus.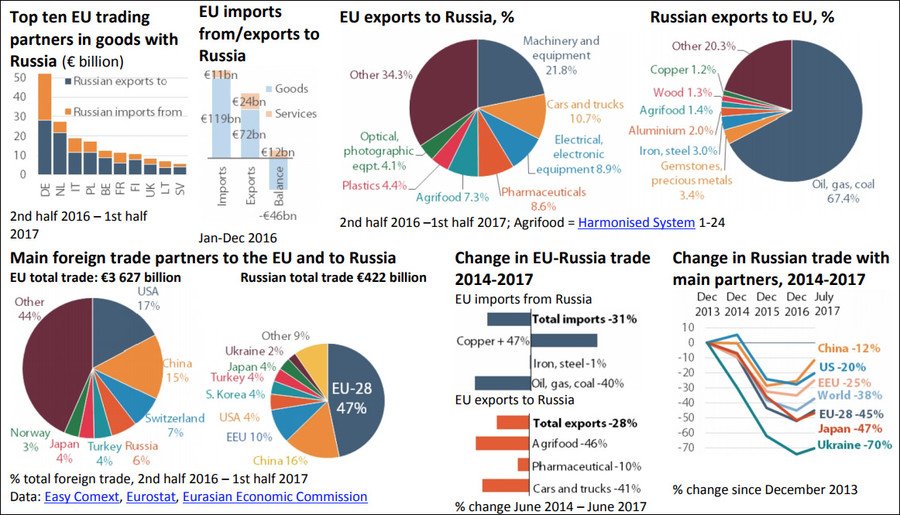 As to the effect of anti-Russia sanctions, the experts say that banning such categories of Russian exports as arms, dual-use equipment and innovative technologies for developing hard-to-access oil reserves could have its impact on Russia's crude production only in the long term.
"However, the immediate impact on trade volumes is limited as all three categories only represent a small percentage of Russian exports," the report says.
The most significant impact on the mutual trade was reportedly produced by Russian mirror measures adopted in August 2014, which banned various EU agricultural and food goods. According to the report, most EU food producers have adapted to the ban turning to other markets, including the US and China. However, some members have been particularly hard-hit.
"Finland, Latvia, and Estonia have lost 37, 33 and 26 percent of their third-country agrifood exports," the report says.
The issue of the Russian food embargo is really sensitive, particularly in the Baltic nations, according to a Member of the European Parliament from Estonia, Yana Toom.
"Estonian meat and dairy industry had to get through bid problems and hasn't recovered from the blow yet," she told RT.
You can share this story on social media: