Venezuela awards 2 offshore gas field licenses to Russia's Rosneft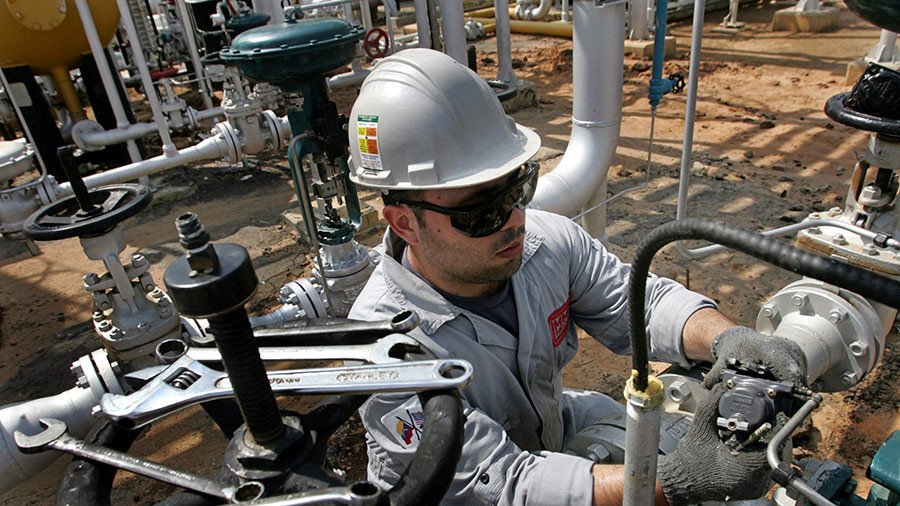 Russian energy giant Rosneft has been awarded licenses to two offshore gas fields in Venezuela. The deal was signed as Rosneft CEO Igor Sechin met with Venezuelan President Nicolas Maduro in Caracas on Saturday.
According to the agreement a Rosneft subsidiary, Grupo Rosneft, will become the operator of Patao and Mejillones offshore gas fields in the Caribbean Sea.
For the next 30 years, the Russian company will have the right to sell all gas produced at the fields for exports, including in the form of LNG (liquefied natural gas).
Rosneft is now to prepare proof-of-concept and base projects, which would require approval from the Venezuelan authorities for production to begin.
The total reserves of the two fields are estimated at 180 billion cubic meters (bcm) of gas, Rosneft said in a statement, adding that it plans to extract 6.5 bcm of gas annually for the next 15 years.
During his visit, Sechin also discussed Rosneft's cooperation with the Venezuelan state energy company PDVSA. In August, Rosneft provided PDVSA with $6 billion as advance payment for oil supplies.
The Russian company is already involved in a number of joint projects in Venezuela, including the Petromiranda, Petromonagas, Petrovictoria, Boqueron and Petroperija fields, which are estimated to hold more than 20.5 billion tons of oil.
Last year, those projects produced 8.4 million tons of oil, with Rosneft's share standing at 2.67 million tons.
You can share this story on social media: