Russia's Yandex.Taxi takes self-driving car for first snow test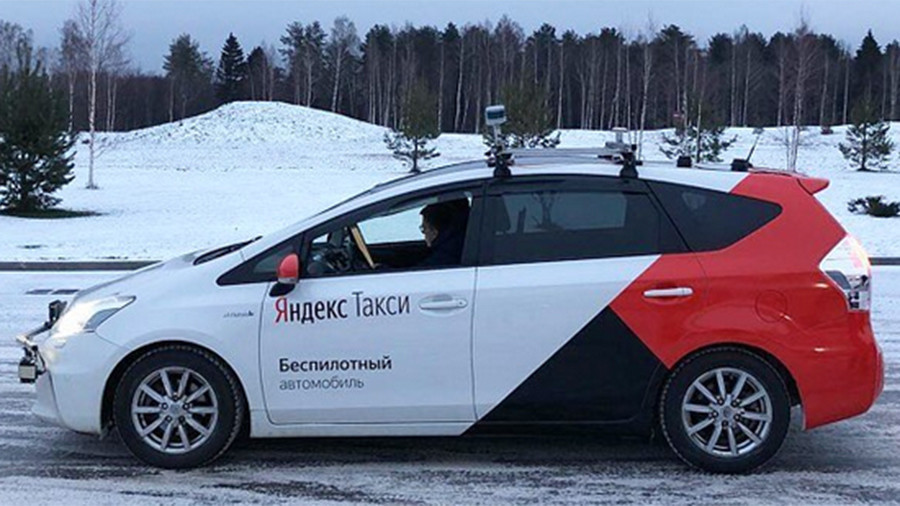 The Russian internet giant Yandex has taken out its autonomous Prius car for a first real-world snow test around Moscow's suburbs. The vehicle successfully drove 300 kilometers on snow-covered roads.
"There was nothing unexpected," Dmitry Polishchuk, head of Yandex.Taxi's self-driving project told TechCrunch, confirming the snow test of the prototype went off smoothly.
According to the company, after successfully testing the vehicle on the roads in May, it had to be rechecked in winter conditions to see if snow and ice create additional difficulties for the artificial intelligence.
"Computer vision algorithms should be specially tuned to work properly when the snow is falling and covering the road, and the driving technology should take the slick surface into account when choosing the speed mode," said Polishchuk.
He added the company "will continue tests during the whole winter to make sure our technology for a driverless car is reliable for such conditions."
The self-driving car project is part of the Yandex.Taxi service. The company revealed in summer it was entering the driverless technology market. All the prototype's systems have been developed by the firm, including mapping, real-time navigation, computer vision and object recognition.
Yandex has not yet tested the self-driving prototypes on public roads where they will interact with human drivers. It plans to start open road tests next year, which would first require new regulations as the use of self-driving vehicles are currently prohibited on public roads in Russia.
You can share this story on social media: