Unstoppable bitcoin rockets to $11,000 in massive sudden spike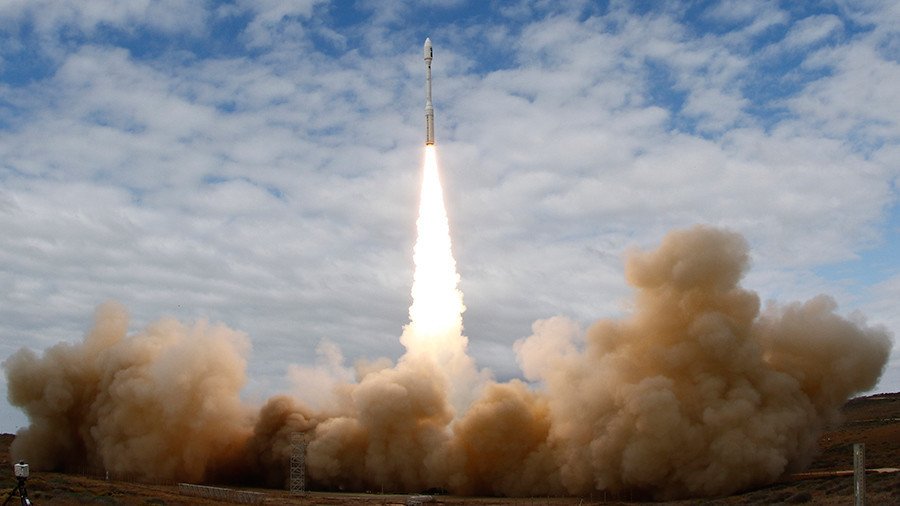 The world's first digital currency, bitcoin, briefly hit a new record of $11,000 on Wednesday. The milestone marks a dizzying ascent from just 6 cents seven years ago, and less than $1,000 at the start of this year.
Bitcoin smashed the new historic level at 5:34 GMT, according to CoinMarketCap. The move came after exchanges in South Korea saw trading above the $10,000 threshold just 12 hours earlier on Tuesday.
The cryptocurrency has been breaking through symbolic price barriers every few days recently, with the pace accelerating since the weekend. It took the digital currency a little over two weeks to go from $7,000 to $8,000, just a week to reach $9,000, and just two days cross $10,000 and $11,000.
After testing the new level bitcoin has retreated slightly before surging to $11,517 at 14:14 GMT, and is now up over 13 percent on the day.
The meteoric rise has pushed the combined market value for all cryptocurrencies to a new high of $325 billion. Bitcoin's market capitalization is now over $177 billion, making it worth more than many US companies, including Boeing and General Electric.
The surge comes as cryptocurrencies are beginning to gain the attention of institutional investors. The Chicago Mercantile Exchange (CME) plans to list futures in the cryptocurrency as soon as December. Wall Street bank JPMorgan is considering allowing its clients to trade bitcoin futures. Some investors are buying and launching their own crypto-funds.
Former hedge fund manager Michael Novogratz, who predicted the current high, thinks bitcoin could reach $40,000 in the next 13 months.
Bitcoin's skyrocketing value has also been a blessing for alternative cryptocurrencies. The market capitalization of 1,324 digital coins as tracked by CoinMarketCap has grown from about $17.5 billion to over $325 billion.
You can share this story on social media: