Russian oil companies support extending production cuts with OPEC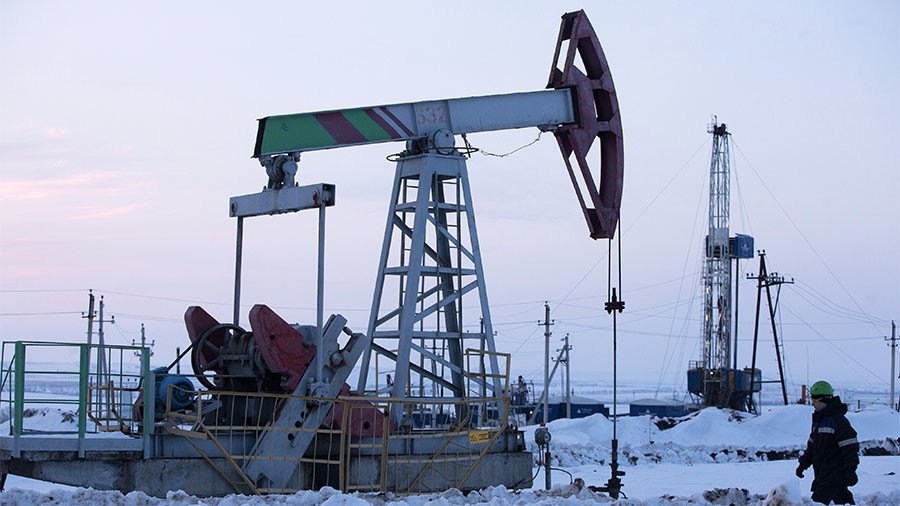 Energy companies in Russia have backed the extension of the deal between Moscow and the Organization of the Petroleum Exporting Countries (OPEC) to slash crude production.
While OPEC is considering a nine-month extension of output cuts, Russian Energy Minister Aleksandr Novak has discussed a six-month extension with the country's oil firms from March 2018.
The Russian news agency TASS first reported that all the companies backed the extension except the third-largest energy firm Gazprom Neft, a subsidiary of gas monopoly Gazprom. A source told the agency the company was planning a few new projects next year.
However, Gazprom Neft's press service denies it is not backing the deal.
"The Ministry of Energy and oil companies, including Gazprom Neft, continue to discuss options for developing the OPEC+ deal," the company said.
One of the sources told TASS that despite consultations with companies, the final decision "will still be made by senior officials" and "it might be completely different." Russian President Vladimir Putin said the deal should be extended until the end of next year.
An OPEC source told TASS that Russia and Saudi Arabia have already reached a consensus on the extension.
In December 2016, OPEC, Russia and other major producers agreed to curb production by 1.8 million barrels per day (bpd) for six months from January 1 to support the market and push prices to $60 per barrel. In May, the agreement was extended by another nine months.
You can share this story on social media: