Guns to plowshares: Kalashnikov targets Russia's grain shipping market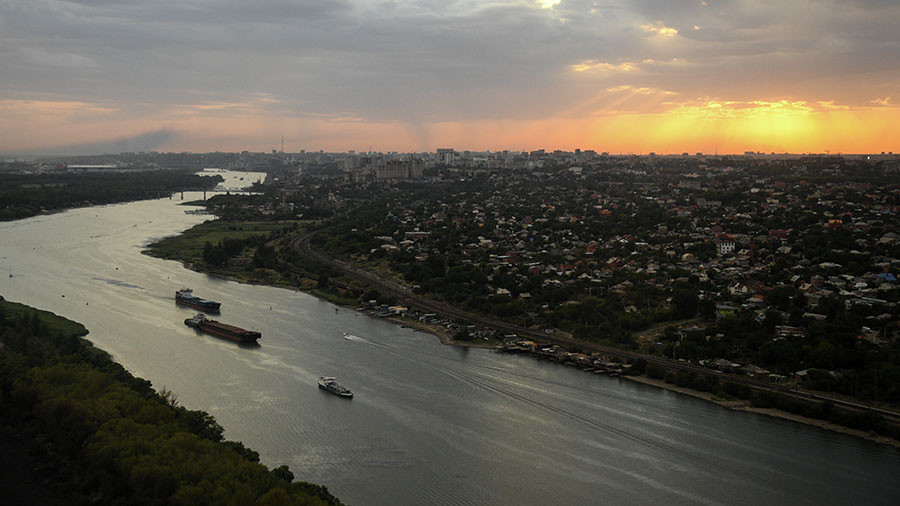 The Russian arms manufacturer Kalashnikov Concern wants to master a new market niche. Kalashnikov is planning to start a cargo transportation company to ship grain, according to company sources, as quoted by Russian business daily Kommersant.
The renowned gun maker will reportedly invest up to 10 billion rubles ($16.8 million) to build eight dry-cargo carriers with a cargo tonnage of seven thousand tons each. The freighters will ship grain products through the Volga - Caspian Canal, Azov and Black Seas and the Mediterranean basin. The shipments are expected to start by 2022.
The cargo ships would be built at the Brothers Nobel Shipyard, owned by Kalashnikov. The concern is planning to develop a new Volga-Don ship operator in cooperation with the agricultural firm Agro-Delta, based in the Russian southwest city of Volgograd. The company plans to transport up to 900,000 tons of grain annually.
"The project will help agricultural businesses in Central and Volga federal districts to significantly boost export turnover, as well as to keep down transport costs for long-term contracts," said Kalashnikov chief executive Aleksey Krivoruchko, as quoted by the media.
He stressed that Kalashnikov's shipbuilding group "had considerable experience in manufacturing marine and river craft."
Due to the high freight costs and an appreciable shortage of 'river-sea' cargos, some agricultural businesses have to face severe difficulties in selling grain, according to Sergey Egorov, who will reportedly head the new ship operator.
"The project will help to provide wall-to-wall production, including shipping and selling in domestic and international markets," he said.
The Kalashnikov Concern is Russia's largest producer of military automatic and sniper weapons and guided artillery shells, as well as a wide range of civilian products including hunting and sporting rifles, machinery and tools. The group was created in 2013 with the merger of two gun makers, Izhmash and Izhevsk Mechanical Plant.
The company exports products to 27 countries, including the US, UK, Germany, and Italy. Its iconic assault rifle, the AK-47, designed by Mikhail Kalashnikov in 1947, is one of the most popular and mass-produced firearms in the world.
You can share this story on social media: