Bitcoin's wild rollercoaster ride continues reaching record $8,000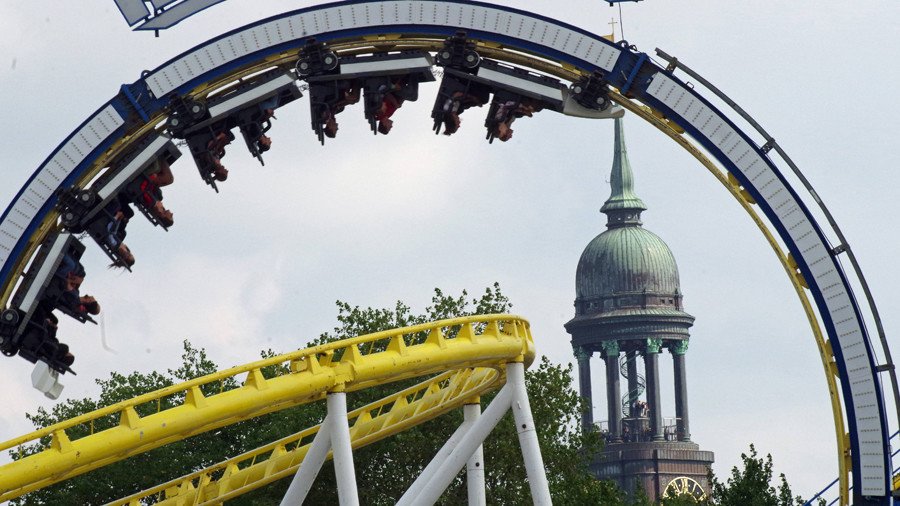 The world's biggest cryptocurrency has reached another peak after touching $8,000 on Friday. Bitcoin is now worth near $130 billion, bigger than Total, British American Tobacco or Mastercard.
"I recommended bitcoin in 2011 at $3 with a price target of $100,000. The price has been compounding at approximately one percent a day for this entire run and will continue to do so until it reaches $100,000 when I foresee the price leveling off," Max Keiser, host of RT's financial program 'Keiser Report' said.
Keiser previously predicted bitcoin would be worth $1 trillion in the foreseeable future.
Bitcoin reached its latest high after altcoin bitcoin cash suffered a sharp decline, plummeting more than 25 percent in under 48 hours, according to CoinMarketCap data.
Recent trading has been volatile for the world's most popular cryptocurrency. After reaching a record $7,882 on November 8, bitcoin plummeted to $5,519 on Sunday. This week saw its price surge back to record levels.
The two digital currencies, bitcoin and its offshoot, have been competing for investment. Developers behind bitcoin have postponed the SegWit2x hard fork, which resulted in an over $2,000 decline in the bitcoin price, while bitcoin cash surged more than 50 percent.
"My sense is that today's rally is driven by a resurgence in interest and viability for the SegWit2x hard fork," Spencer Bogart, head of research at Blockchain Capital, told Bloomberg.
"Despite the fact that it was called off, there is still some group of people that will follow through with the intended fork. As a result, I believe some capital is rotating out of other crypto-assets and into bitcoin to make sure they receive coins on both sides of the fork," he said.
In Zimbabwe, bitcoin is approaching $14,000 after the military coup which ousted 93-year-old President Robert Mugabe, who has been ruling the nation for 37 years. The country has faced hard currency shortages. Zimbabwe hasn't had its own currency since 2009 when hyperinflation wiped out the local dollar.
You can share this story on social media: