Da Vinci painting breaks all art auction records fetching over $450 million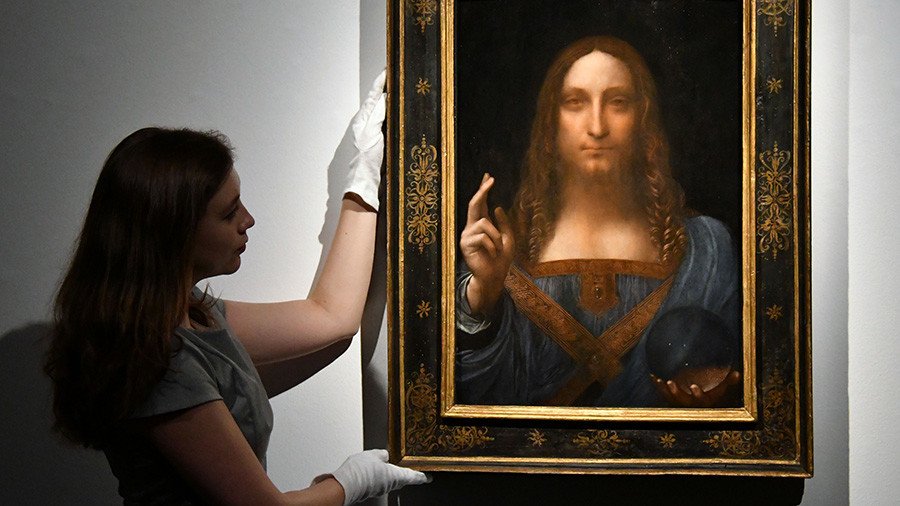 A painting by the Renaissance master Leonardo da Vinci was sold by the Christie's auction house for more than $450 million on Wednesday, setting a world record for an auctioned work of art.
The painting, called "Salvator Mundi," or "Savior of the World," is one of fewer than 20 pictures by Leonardo known to exist and the only one in private hands. It was once part of Charles I's Royal collection and was sold for just £45 in the 1950s when it was mistaken for a copy.
The 26-inch-tall (66 centimeters) painting dates from around 1500 and shows Christ dressed in Renaissance-style robes. His right hand raised in blessing as his left hand holds a crystal sphere.
The painting was sold again in 1958 and then acquired in 2005 by a consortium of art dealers who paid less than $10,000. The artwork, which by that time had been badly damaged and partly painted-over, was restored by the art dealers. They documented its authenticity as a work by Leonardo.
The painting was sold on Wednesday by Russian billionaire Dmitry Rybolovlev, who bought it in 2013 for $127.5 million in a private sale. The auction took 19 minutes of dueling between the four bidders on the telephone.
The previous highest price paid for a work of art at auction was $179.4 million, for Picasso's "Women of Algiers (Version O)" in May 2015, also at Christie's in New York.
The highest known sale price for any artwork before this week was $300 million for Willem de Kooning's "Interchange" in September 2015. The painting was sold privately by the David Geffen Foundation to hedge fund manager Kenneth C. Griffin.
You can share this story on social media: