Beirut fears Qatar-style economic blockade by Saudi Arabia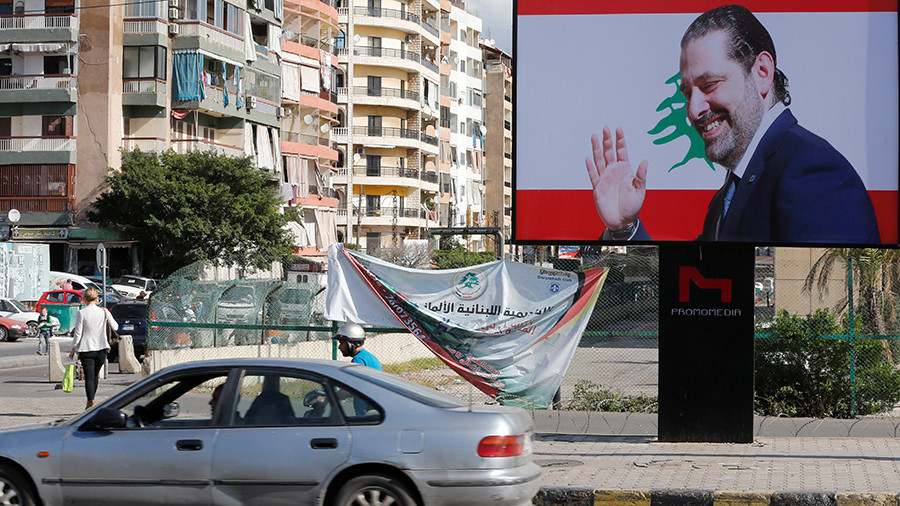 Lebanese politicians and bankers are raising fears the country may be facing the same fate as Qatar if Saudi Arabia's latest demands aren't met. Unlike Qatar, Lebanon heavily relies on the Gulf region to keep the economy afloat.
Even though Riyadh hasn't spoken about any kind of blockade yet, Lebanese Prime Minister Saad al-Hariri, who resigned on November 4, has warned his country that Arab sanctions could come at any time. Hariri stepped down during a broadcast from Riyadh in what Lebanese political leaders have described as pressure from the Saudis.
He spelled out Saudi conditions for Lebanon to avoid sanctions, calling on Hezbollah, Lebanon's leading political power and part of the ruling coalition, to stop meddling in regional conflicts, particularly Yemen. Hariri, who is a Sunni Muslim, condemned Hezbollah (the Shiite militant group that Riyadh claims is backed by Iran) for creating "discord, devastation, and destruction, proven by its interference in the internal affairs of Arab countries."
Hariri's resignation has pushed Lebanon to the center of an escalating rivalry between Sunni Saudi Arabia and Shiite Iran. "They (Hezbollah) might make some cosmetic concessions, but they won't submit to the Saudi conditions," a source familiar with Hezbollah was cited as saying by Reuters.
According to a Lebanese source, Hariri's interview "gave an indication of what might be waiting for us if a real compromise is not reached."
"The playbook is there in Qatar," the source said.
While Qatar is the world's biggest supplier of liquefied natural gas, Lebanon has neither natural nor financial resources. Up to 400,000 Lebanese work in the Gulf region, and remittances flowing back into the country, which is estimated at between $7-8 billion a year, are a vital source of cash to keep the economy afloat.
Analysts say the non-confrontational Saudi policy of the past toward Lebanon has gone under the new leadership of Crown Prince Mohammed bin Salman.
"These are serious threats to the Lebanese economy which is already dire. If they cut the transfer of remittances, that will be a disaster," said a senior Lebanese official.
Last week Saudi Arabia called on its citizens to leave Lebanon.