Massive $43bn US-China gas deal seen as far from reality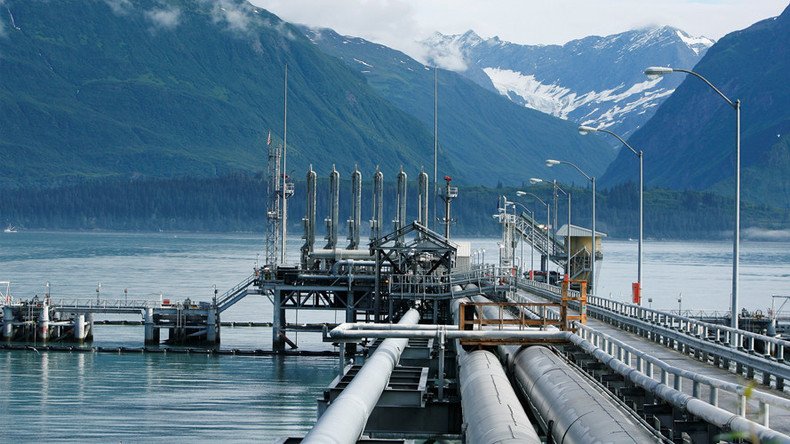 A preliminary gas deal worth over $43 billion sealed between China and the US State of Alaska is far from guaranteed, according to experts.
On Thursday, China's biggest state-run energy corporation Sinopec, along with one of the country's top banks and a sovereign wealth fund agreed to go ahead with an export terminal for liquefied natural gas (LNG) in Alaska as well as a 1,290-kilometer pipeline to deliver fuel to China. The project is aimed at developing facilities so gas can be piped to the Alaska coast, where it can be liquefied and shipped to China and other Asian countries.
The announcement, which lacked any details about binding agreements or financing, was made during US President Trump's visit to China. However, some analysts are saying the project is not likely to go ahead.
"This is a typical announcement that comes out of these big summits. You really can't build, or get financing for a big project, unless all those pieces are in place," said Jason Feer of energy consultancy Poten & Partners, as quoted by Reuters.
Alaska LNG, backed by the state-run Alaska Gasline Development Corp, anticipates a long pipeline carrying the fuel from the North Slope, which has proven gas reserves of over 35 trillion cubic feet. The state governor Bill Walker plans to sign final agreements by the end of next year, with groundbreaking in 2019.
The lengthy pipeline could cost a billion dollars, according to Larry Persily, former US coordinator for Alaska natural gas projects. Persily added that multinationals such as BP, ExxonMobil and ConocoPhillips had been working on the pipeline enterprise, but stepped away.
"If companies don't think this is a good time to put their money into it, why should the state? As the governor has explained, the state has an overriding interest in getting this done — companies have other places they can invest their money," he said as quoted by AP.
China is trying to fight pollution and get rid of its reliance on coal and is chasing more supplies of natural gas, according to Mark Barteau, director of the University of Michigan's Energy Institute, as quoted by the agency.
"They have exhibited a long-term interest in having a large and secure gas supply, and I think this is just perhaps the largest — but by no means the first — step they've taken to achieve that," he said.
You can share this story on social media: