Putin vows to make Russia major supplier of organic food to Asia-Pacific Region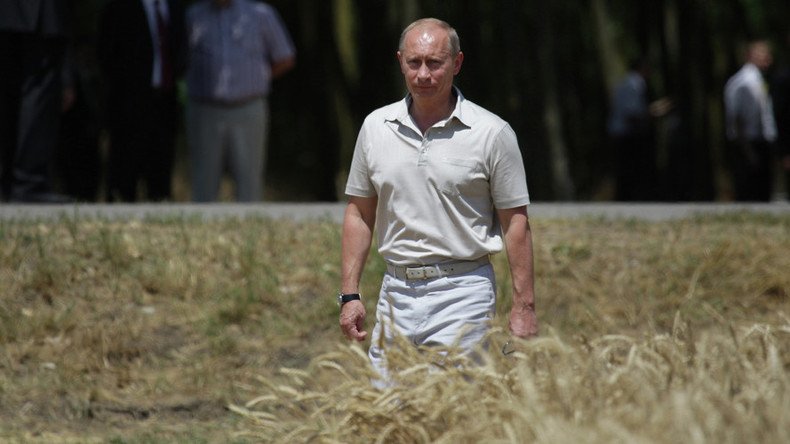 Measures taken by Russia to improve agricultural productivity will make the country a leading supplier of organic produce in the Asia-Pacific region, said President Vladimir Putin.
In an article published on the Kremlin website ahead of the Asia-Pacific Economic Cooperation (APEC) Summit, Putin suggests a common approach is needed to meet Asia's rapidly growing demand for high-quality and healthy food.
"As a major Eurasian power with vast Far Eastern territories that boast significant potential, Russia has a stake in the successful future of the Asia-Pacific region, and in promoting sustainable and comprehensive growth throughout its entire territory."
The Russian president said he supports the idea of forming an Asia-Pacific free trade area, saying that over the past five years, the share of APEC economies in Russia's foreign trade has increased from 23 to 31 percent. Exports were 24 percent. "And we have no intention of stopping there," said Putin.
"Russia is one of the world's leaders in exports of grain, vegetable oils, fish, and a number of other foods. We expect to become the leading supplier of ecologically clean food to our neighbors in the Asia-Pacific region." He added that measures are being taken to increase agricultural output and improve productivity.
The Russian leader explained that establishing effective cooperation to support innovation is the most important task. Russia has put forward a number of specific initiatives, including unifying the digital economy and trade rules, harmonizing national technical standards, coordinating strategies for forming high-tech markets, and creating a uniform conceptual framework for the digital space.
"We have also shared with our partners our experience in providing e-services to the public. In addition, we suggest starting consultations within APEC on international information security and protection of computer software," said Putin.
Russia is serious about including small and medium-sized businesses in APEC economic integration processes, and supporting female entrepreneurship and start-up companies run by young entrepreneurs, he added.
According to the president, Russia is ready for a collaborative effort in finding "acceptable solutions to the challenge of supporting the steady, balanced, and harmonious growth of our shared region, and securing its prosperity."
President Putin's message was published ahead of the 25th APEC Economic Summit taking place in Vietnam on November 10-11.
You can share this story on social media: