India's central bank rejects bitcoin & other cryptocurrencies as legal tender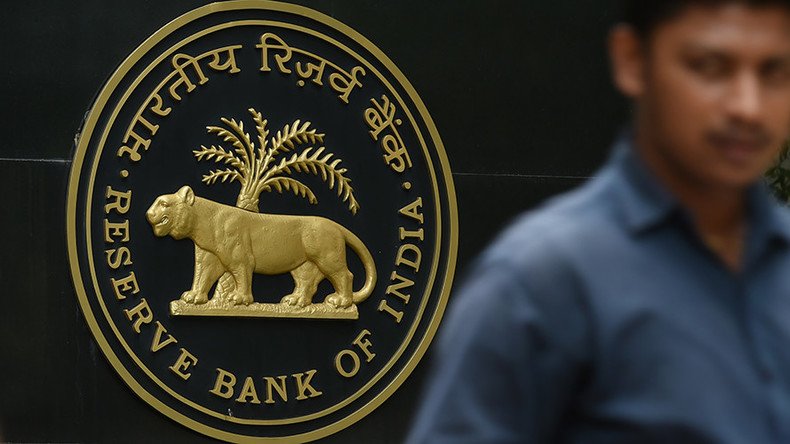 The Reserve Bank of India (RBI) has sent another signal that cryptocurrencies like bitcoin are not welcomed in the country, reports India's financial daily Money Control.
"Our current position on bitcoins is that we will not be using it for any payments and settlements...though the technology underlying cryptocurrencies will not end,"said the bank's executive manager S Ganesh Kumar at the FIBAC banking conference in Mumbai.
The comment came as the price of bitcoin showed a small correction after reaching an all-time high of $7,600 on Sunday. The world's most valued virtual currency was trading at $7,229 per token at 12:56 pm GMT.
The announcement may put an end to speculation over the legitimacy of digital currencies in India. At the same time, blockchain, the technology that underlies digital currencies, is of interest to the regulator, according to Kumar.
Earlier this year, the regulator said it was eyeing fiat cryptocurrencies but was not comfortable with bitcoin or virtual currency. Fiat money is a currency without intrinsic value established as money by government regulation or law.
"Right now, we have a group of people who are looking at fiat cryptocurrencies. Something that is an alternative to the Indian rupee, so to speak. We are looking at that closely," Sudarshan Sen, RBI Executive Director said at the time.
In August, the country's finance ministry said it would create a scheme to regulate the use of digital currencies. The project would mirror a report from an official committee that had called not to legalize cryptocurrencies due to their potential misuse for money laundering and fraud.
The RBI said it hasn't given any license and authorization to any entity or company to operate bitcoin or any other cryptocurrency.
You can share this story on social media: