Beware of bitcoin bubble, warn investment & financial advisors, as it smashes $7,600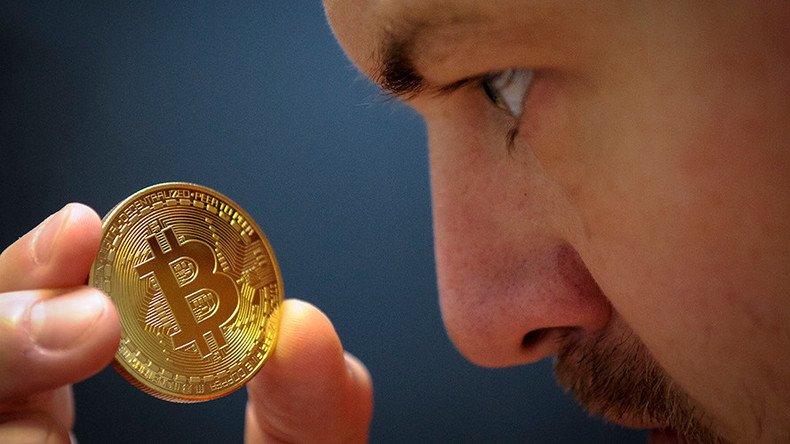 Bitcoin's sevenfold rally is one of the telltale signs of a bubble, according to investment strategists. It started the year at $973 and rocketed to $7,600 on Sunday, up over 750 percent in 10 months.
Financial advisors warn bitcoin is another bubble similar to the tech boom of the late 1990s, the housing crash of 2006-2007 and the commodities bust of 2008-2009.
"A month before the 1987 crash, my cab driver said he started day trading," Scott Kelly, CEO of Black Dog Venture Partners in Phoenix, Arizona told Forbes. "A month before the real estate crash in 2007 in Arizona, my cab driver said he was getting into flipping real estate. Last week, my Uber driver said he just started trading Bitcoin."
Since making its debut in 2008, bitcoin has gone from no value to a fraction of a penny by March 2010. Now, one coin is worth over $7,500, and its market capitalization is greater than McDonald's. For an early investor, $1 in bitcoin seven years ago is worth millions today.
Since going mainstream, the crowd is piling in. New companies are popping up everywhere selling you on buying bitcoin for your retirement, writes Forbes, as newsletters tout their bitcoin trading strategy could make $1.64 million in 72 hours. Stories of overnight cryptocurrency millionaires abound.
READ MORE: Bitcoin skyrockets into stratosphere smashing $7,000 level
While opinions have been split on the world's most popular cryptocurrency, business leaders like Warren Buffet, Jamie Dimon and Robert Shiller have warned bitcoin is a bubble.
"But it is anybody's guess what inning. It looks to me like we're well ahead of the 7th-inning stretch," said Jason R. Escamilla, CEO of ImpactAdvisor, an investment advisory firm in San Francisco, as quoted by Fobes. "The price level and energy usage are unsustainable. There is far better technology emerging to meet the same needs."
Ethereum, bitcoin cash and ripple could be those technologies. Bitcoin accounts for about 61 percent of the cryptocurrencies market that is worth nearly $200 billion, according to CoinMarketCap.com. If bitcoin crashes, there is nothing to prevent any of the alternative coins from taking over.
You can share this story on social media: