Chinese bank barred from operating in US over North Korean links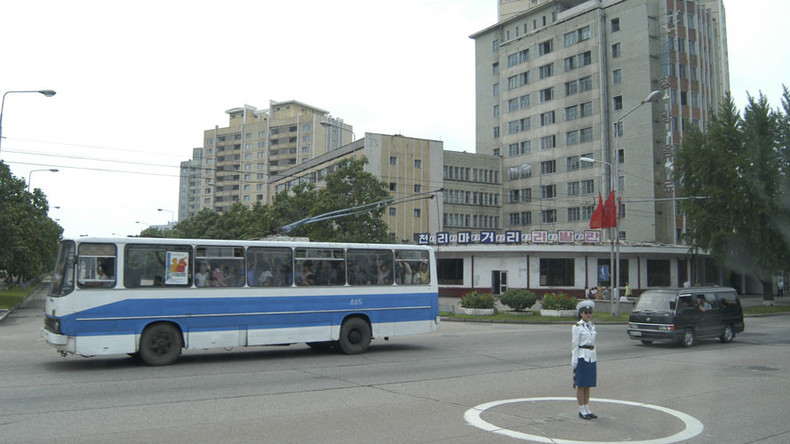 The United States has excluded China's Bank of Dandong from its financial system, alleging it had helped North Korea evade economic sanctions and launder funds.
"The US Department of the Treasury's Financial Crimes Enforcement Network (FinCEN) today issued a final rule under Section 311 of the USA PATRIOT Act that severs Bank of Dandong, a Chinese bank that acts as a conduit for illicit North Korean financial activity, from the US financial system," the statement said.
The new sanctions will ban any bank doing business in the US from conducting transactions with the Bank of Dandong.
The Treasury accused the Chinese bank of performing millions of dollars of transactions for companies connected to North Korea's ballistic missile and nuclear weapons programs.
According to the Treasury documents seen by the Financial Times, the bank facilitated $786 million in transactions through correspondent banks in the US between May 2012 and May 2015. About 17 percent of those operations were with companies linked to North Korean entities under sanctions from the US and UN.
Media reported earlier that Beijing ordered its banks to block transactions on accounts held in China by North Koreans.
The Treasury also said it issued an advisory "to further alert financial institutions to schemes commonly used by North Korea to evade US and United Nations sanctions, launder funds and finance the North Korean regime's weapons programs."
The move against the Chinese bank comes as US President Trump prepares for his first visit to China as head of state. The measures were proposed by the White House in June.
US bombers flew near North Korea on Thursday running regular training flights in the light of escalating tension with Pyongyang.