Flying water taxis coming to Switzerland next year
The world's first flying taxi service is expected to become operational in the Swiss city of Geneva transporting passengers to neighboring towns.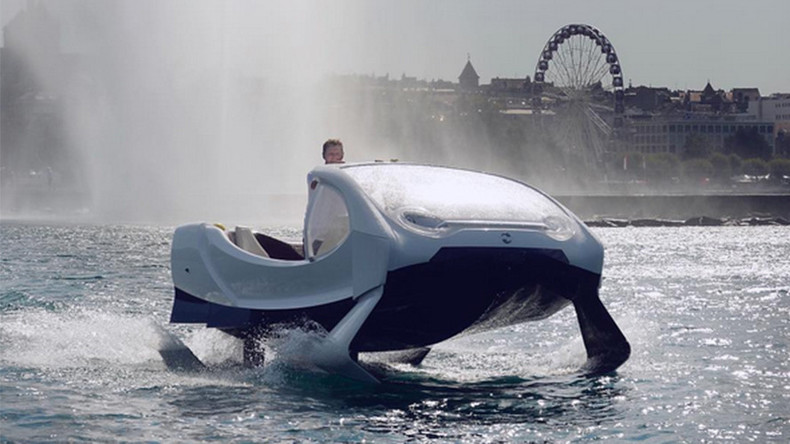 Five of the taxis known as SeaBubbles will start the service from Lake Geneva in April, the vehicle's creator Alain Thebault told the AFP. They will be able to transport four passengers plus a driver.
The electric-powered SeaBubble can float 70cm above the water, reaching a speed of 18 kilometers per hour. It makes contact with water via its four hydrofoils, which reduce resistance, and two small engines, powered by solar energy.
In June, SeaBubbles had a trial flight on the Seine River in Paris. The company, however, failed to come to an agreement with the French government and decided to move the enterprise to Switzerland. According to Thebault, London was previously planned as the initial test location for SeaBubbles.
The company has raised €10 million in funding to support the project. It is considering expanding to 50 cities by 2024, including New York City, Tokyo, and Bangkok.
You can share this story on social media: