Russia's Nord Stream 2 pipeline sparks fierce war of words from Warsaw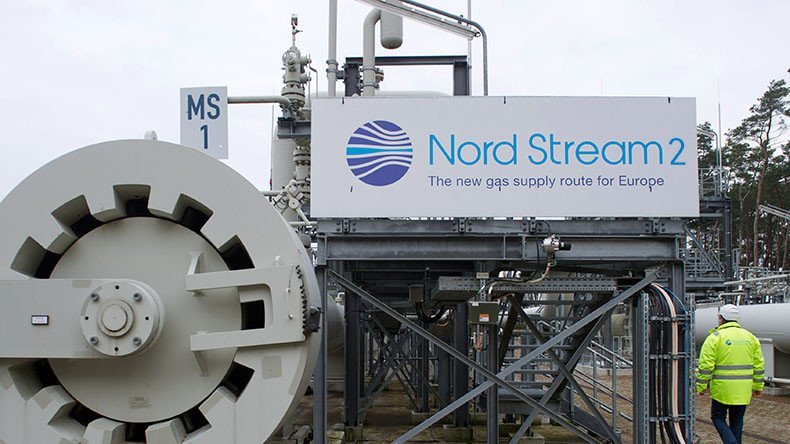 Officials from Poland have again spoken out against the expansion of the Nord Stream natural gas pipeline from Russia to Germany.
At the EU summit, Polish Prime Minister Beata Szydlo described the Nord Stream 2 pipeline as a threat to European energy security. She raised the question even though it was not on the summit agenda.
"The continuation of this investment threatens not only the energy independence of the entire Central and Eastern Europe, but also undermines the energy security of the entire region," Szydlo said.
"During today's working session, I decided to raise this topic for discussion, I am pleased to say that my voice in the discussion was supported by other heads of governments, and the importance of this topic was supported by Chairman Donald Tusk [former Prime Minister of Poland – ed.]," she added.
The Nord Stream 2 pipeline will double the 55 billion cubic meters of gas a year of the existing Nord Stream pipeline. The pipeline has faced fierce opposition from the Baltic States and Poland, who call it a political project of the Kremlin. Moscow has insisted the pipeline is strictly about business.
Last week, the European Commissioner for Competition Margrethe Vestager said the EU has no legal means to stop the pipeline.
Russian President Vladimir Putin said on Thursday that Russia faces obstacles constructing the new route despite the fact that diversification of gas supplies is cost-effective, beneficial to Europe and serves to enhance the security of supplies.
Proponents of the pipeline claim it will bring gas prices in Europe down. As the EU's domestic gas production is in decline, Europe needs reliable and affordable gas supplies from Russia, the developers say. They add that natural gas is a lower-carbon fuel that can replace other fossil fuels in Europe.
You can share this story on social media: