Bitcoin now bigger than Bayer, Goldman Sachs & Nike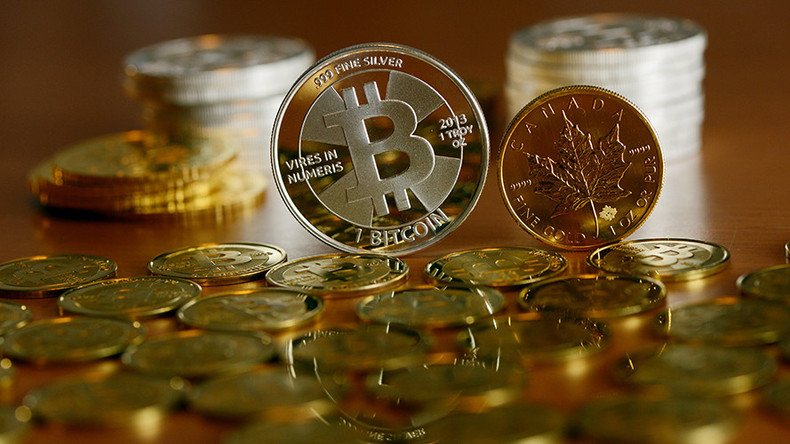 The value of the world's largest cryptocurrency bitcoin has broken the $5,800 mark, hitting another all-time high before retreating to the $5,600-$5,700 level, still close to the maximum.
Its market capitalization is approaching $97 billion. If bitcoin were a company, its market cap puts it in the same league as some of the world's biggest corporations.
The cryptocurrency would be in 77th in PwC's list of the top 100 corporations, bigger than Bayer, Goldman Sachs, UPS, Nike, and Mitsubishi.
Bitcoin is up over 480 percent year-to-date.
The reason behind the rally is talk China may reverse the ban it imposed on cryptocurrency exchanges last month. The Chinese central bank also declared initial coin offerings (ICOs) illegal and banned fundraising through ICOs.
After the Chinese ban, the Japanese yen consolidated the global trade volume, with 57 percent of bitcoin's fiat exchange volume. The US dollar and South Korean won follow.
Some investors say bitcoin bulls could test a new ceiling of $6,500. They are also buoyant that banking giant Goldman Sachs is likely to start trading bitcoin.
READ MORE: $100 in bitcoin in 2010 now worth almost $73 million
Mike Novogratz, Galaxy Investment Partners, recently told CNBC that bitcoin can hit the $10,000 mark soon, but with a warning.
"Remember, bubbles happen around things that fundamentally change the way we live," he said.
"The railroad bubble. Railroads really fundamentally changed the way we lived. The internet bubble changed the way we live. When I look forward five, 10 years, the possibilities really get your animal spirits going."
Bitcoin is likely to become "the biggest bubble of our time," he added.
You can share this story on social media: