Sanctions against Russia may last at least a decade – Lukoil boss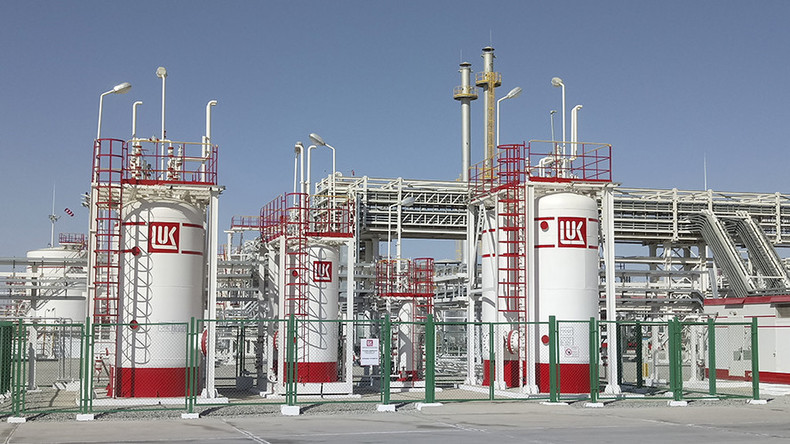 Russian oil and gas companies should prepare for long-term restrictions as sanctions are likely to remain for at least another ten years, warns the head of the country's second-largest oil company Vagit Alekperov.
"Our current strategic plan for the next ten years is that sanctions will remain in place. I don't perceive that sanctions will be removed in the coming years, and even [when they are] it will be a lengthy and very complicated process," said Alekperov in an interview with the Financial Times.
Lukoil produces 1.8 million barrels per day and is the largest private oil company in Russia, second only to state-run Rosneft.
The US and its Western allies imposed sanctions against Russia over the conflict in Ukraine leading to the country's reunification with Crimea. Moscow was accused of annexing the former Ukrainian region which has an ethnic Russian majority and voted to rejoin Russia in a 2014 referendum. Further sanctions were imposed over the civil war in eastern Ukraine after the West accused Moscow of helping the rebels in the breakaway regions of Donetsk and Lugansk.
While sanctions have not affected Russia's oil exports, they do have an impact on joint projects with major international energy firms, particularly American companies.
ExxonMobil has been forced to shelve plans in Sakhalin and the Russian Arctic. Sanctions also limit the ability of Russian energy companies from buying equipment for oil and gas extraction.
Regarding the oil price, Alekperov says he's satisfied with the agreement between OPEC, Russia and other oil producers to cut output.
"If the price is less than $50, then we must go for an extension. If it is $55, then there is no need. Just a gradual withdrawal," he said.
"The most important thing, for now, is to not to allow another time of $100 a barrel, that would be major trouble for the industry. We want to have a predictable level of $55-$60 at least for the 10 years to come . . . and keep both consumers and producers happy," Alekperov added.
In December 2016, OPEC, Russia and other major producers agreed to curb production by 1.8 million barrels per day (bpd) for six months from January 1 to support the market and push prices to $60 per barrel. In May, the agreement was extended by another nine months.
Alekperov is Lukoil's largest shareholder and owns about a quarter of the firm. He founded the company from state oil assets after the break-up of the Soviet Union.