Oil rigs shut down as Tropical Storm Nate heads for US Gulf Coast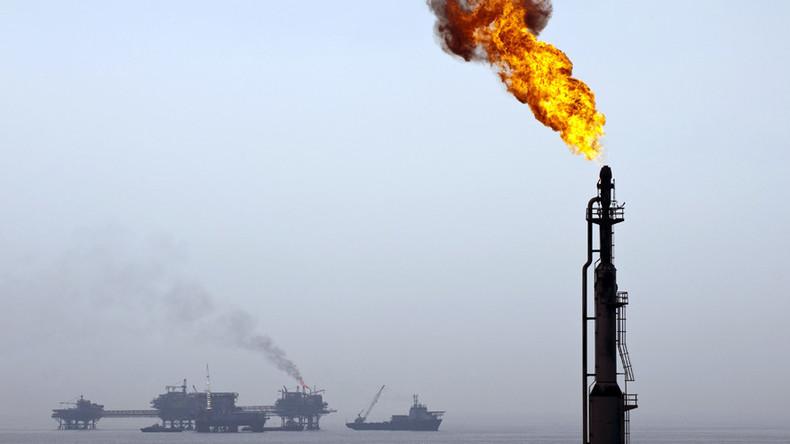 Energy corporations started shutting down production of oil and natural gas from platforms in the Gulf of Mexico as Tropical Storm Nate approaches the coast.
Nate has already killed 34 people in Central America and is expected to turn into a hurricane before making landfall in Louisiana by the end of the weekend, threatening to damage cotton and orange crops.
Energy multinationals BP and Chevron have shut all the platforms they operate in the Gulf, including BP's Thunder Horse and Chevron's Jack/St Malo, two of the region's largest.
BP started evacuating all remaining offshore staff and halting production at four platforms, Thunder Horse, Mad Dog, Atlantic and Na Kika. The output of the facilities is around 300,000 barrels per day of oil and gas equivalent.
Along with Jack/St Malo, Chevron has halted production at its Blind Faith, Genesis, Petronius, and Tahiti platforms.
Texas-based Anadarko Petroleum has shut down its Horn Mountain platform with all personnel removed. The company said it would also close the Marlin facility.
Offshore rigs and platforms in the Gulf of Mexico make up nearly 17 percent of US oil output and about four percent of the country's gas production. Roughly 45 percent of petroleum refining capacity and 51 percent of gas processing is on the coast.
West Texas Intermediate for November delivery was at $49.42 a barrel with Brent December futures trading around $55.67 at 2:45 pm GMT.