Saudi Arabia to produce Russian Kalashnikovs under new deal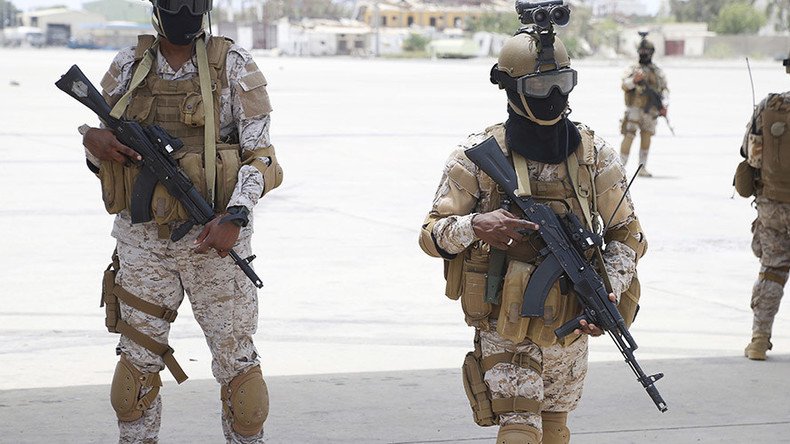 Russia and Saudi Arabia have reached a deal allowing the production of the iconic Kalashnikov assault rifle in the Gulf Kingdom.
The initial licensing agreement between the Russian state arms exporter Rosoboronexport and Saudi Arabian Military Industries (SAMI) was signed in Moscow on Thursday.
According to Rosoboronexport, the deal allows "production of Kalashnikov AK-103 assault rifles and cartridges for various purposes."
SAMI also confirmed the signing of the Kalashnikov deal with Russia to Reuters.
The agreement was one of the multitude announced by Moscow and Riyadh during King Salman's visit to the Russian capital.
Among them was a preliminary deal to purchase S-400 air defense systems and receive "cutting edge technologies" from Russia, SAMI said as cited by Arab News.
The Russian contracts are "expected to play a pivotal role in the growth and development of the military and military systems industry in Saudi Arabia," SAMI said in a statement.
AK-103 is an offshoot of the iconic AK-47 rifle, which was designed by Mikhail Kalashnikov back in 1947.
The AK-47 has been the standard issue assault rifle of the Soviet and then Russian Army since 1949.
Its durability, low production cost, availability and ease of use promoted the AK-47 to becoming the most circulated weapon in the world.
The militaries of more than 100 nations are armed with Kalashnikovs, with an estimated 100 million working AK-47s currently in circulation.
MREAD MORE: Monument to Kalashnikov & iconic firearm unveiled in Moscow (VIDEO)
Besides Russia, the Kalashnikov rifles are being produced in more than 30 countries, including China, India, Poland, Ukraine and the US.
However, Kalashnikov Concern has been complaining on numerous occasions that their product is being copied without proper licensing by many foreign manufacturers.
You can share this story on social media: