Russian-built nuclear power plant in Turkey will soon be operational – Putin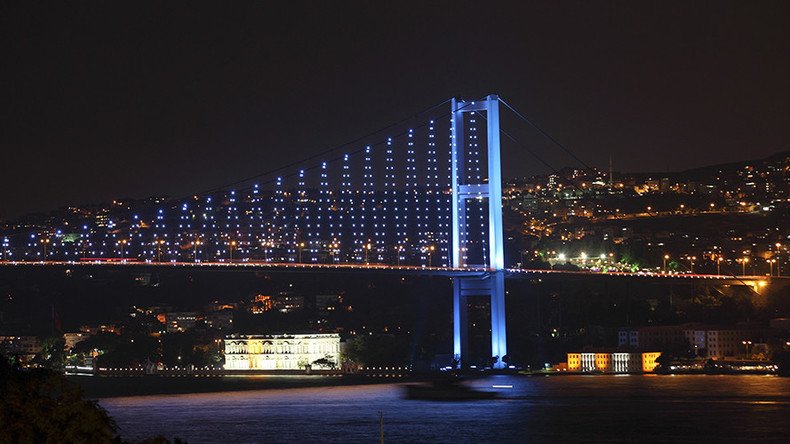 One of the major Russian energy projects in Turkey is ahead of schedule with the commissioning of the first reactor at the Akkuyu nuclear power plant (NPP) expected soon.
"We expect to build and launch Unit One of the Akkuyu nuclear power plant within a shorter timeframe," said Russian President Vladimir Putin on Thursday after meeting with Turkish counterpart Recep Tayyip Erdogan.
He added that would require a coordinated effort from both sides, including "timely issuance of all the necessary permissions, documents and licenses."
The $20 billion project is the first NPP in Turkey which is aiming to develop its own generating capacity. It should provide 17 percent of the country's electricity needs. Akkuyu should enable Ankara to reduce the cost of power generation and the cost to consumers.
Russia and Turkey signed an agreement to construct and operate the NPP in 2010.The plant will have four reactors with a capacity of 4,800 MW, and a service life of 60 years.
According to Putin, the Akkuyu project and the Turkish Stream natural gas pipeline were discussed in detail during his talks with Erdogan.
The two leaders recently attended the ceremony to start the construction of Turkish Stream's deepwater section.
All work on the project is being carried out "in strict accordance with the schedule," Putin said.
"We are ready to give them [projects –Ed.] a boost," said Erdogan, adding that the two countries aim to bring annual bilateral trade to $100 billion.
Putin also noted significant progress in economic cooperation and tourism, saying "the number of Russian tourists who choose Turkey as their holiday destination has increased 11 times, to 2.5 million people."
You can share this story on social media: