US wants to bury Russian gas pipeline project & force-feed its own LNG to Europe – PM Medvedev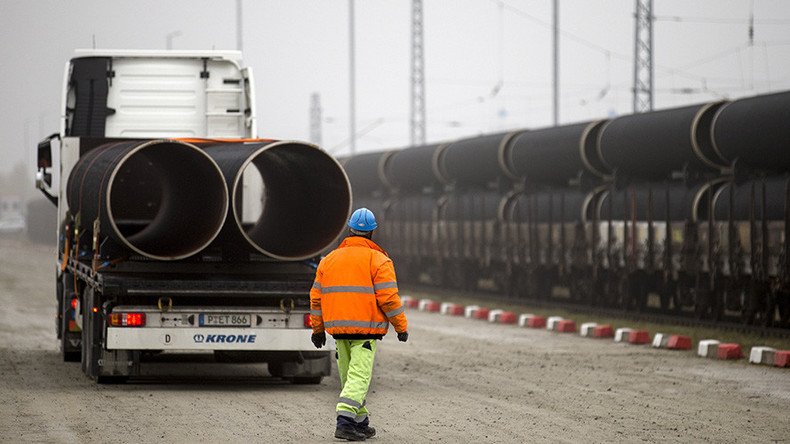 Washington intends to stop the construction of the extension of the Nord Stream pipeline from Russia to Germany, and become Europe's key gas supplier, Russian Prime Minister Dmitry Medvedev warned on Thursday.
"The most pragmatic position is the position of the United States of America, which wants to bury this project with all sorts of legal decisions, instruments, sanctions, having an unambiguous impact on the European Union," Medvedev said at a meeting with Finnish counterpart Juha Sipila.
Such pragmatism can be explained by the interests of the US Congress to force-feed American gas to Europe, ousting Russia, Medvedev said.
He said that Finland has taken a "very constructive position regarding Nord Stream 2," by regarding it as a commercial project.
The Nord Stream 2 pipeline will double the delivery capacity of the existing Nord Stream pipeline from the current 55 billion cubic meters of gas per year. The pipeline has faced fierce opposition from the Baltic States and Poland.
Last month, the United States introduced a new round of restrictions on the Russian banking and energy sectors.
Washington is interested in increasing its share in the European gas market by delivering liquified natural gas (LNG).
Over the last year, the US has increased LNG supplies to Europe. However, it now has only six percent of European LNG imports, which doesn't take into account natural gas supplies through pipelines.
According to Gazprom Russia had a 34 percent share of the European gas market last year.
You can share this story on social media: