EU sanctions against Russia cost Italy billions of euro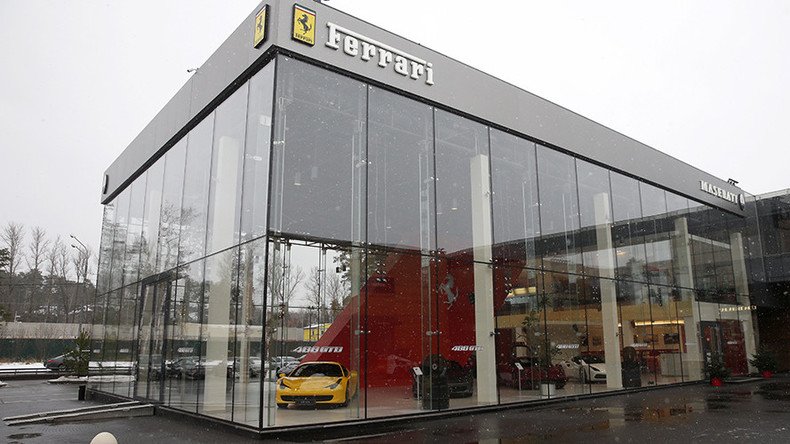 Italian businesses have lost over €10 billion because of EU sanctions against Russia and Moscow counteractions, according to the Department of Foreign Economic and International Relations of Moscow.
"The strained relations between Russia and the EU have affected many sectors of the Italian economy. Anti-Russian sanctions are counterproductive. Many businessmen, including in Italy, understand this today," said the head of the department Sergey Cheremin on the sidelines of the Days of Moscow in Italy.
He added "the trade war has already led to a total loss of more than €10 billion as a result of reduced exports of Italian goods to Russia, while Venice alone has lost more than €3 billion as the region's agro-industrial complex was worst affected," said Cheremin.
In 2016, trade between Moscow and Italian companies declined by 4.6 percent to $4.3 billion. However, since the first quarter of this year, trade started to grow, he said.
The President of the Italian-Russian Chamber of Commerce, Rosario Alessandrello told RIA Novosti that Russia's response to EU sanctions hit the Italian economy hardest, and particularly, the country's small and medium-sized businesses.
The small presence of Italian companies in the Russian market made Italy more vulnerable compared to Germany, which is represented in Russia by a large number of businesses.
According to Alessandrello, almost 70 Italian companies produce goods in Russia. "Two years ago they started investing in localization to keep the market not only via imports but also through full or partial production in Russia," he said.
Italy lost €11-12 billion in exports and 200,000 jobs due to Russian countermeasures, the official explained, adding Russia is the closest and most suitable market for Italians.
"South and North American markets may also be interesting, but they cannot replace Russia," which, according to Alessandrrello, Italy just can't afford to lose.
You can share this story on social media: