Mexico, Colombia & Laos want Russian grain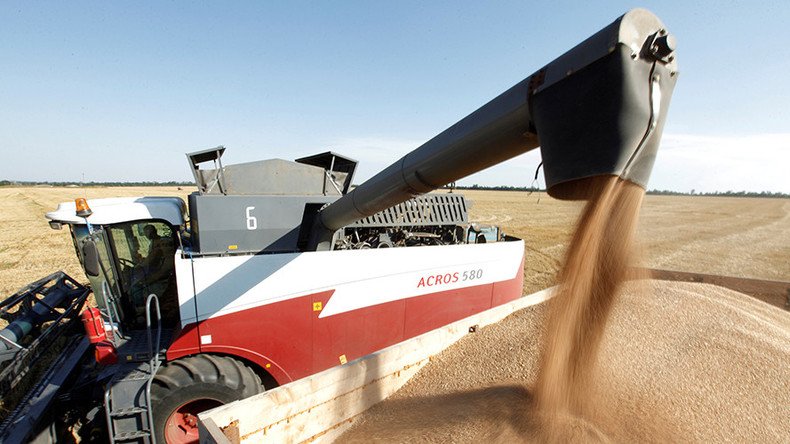 The flourishing Russian agriculture sector is gaining momentum as more countries start buying the country's grain. Laos, Colombia, and Mexico, are the newest customers according to Russia's food and safety watchdog Rosselkhoznadzor.
"New markets are opening, like Laos and Colombia, which have never before purchased grain from us… Mexico also began buying; we have already supplied about 300,000 tons of grain," the head of Rosselkhoznadzor Sergey Dankvert told Rossiya 24 TV Channel.
He said the 2017 wheat harvest is high quality and it's necessary to keep it up "because markets are won by good quality."
According to Dankvert, it's important to diversify grain production. "We need to produce the same amount of wheat, increasing, for example, the production of corn because of major importers like Iran and Turkey," he said.
Russia has recently boosted wheat export contracts on expectations of a record grain harvest. According to the Moscow-based grain consultant ProZerno, the country is projected to harvest 130.7 million metric tons this year. It is 2.6 percent more than the previous record set in 1978 before the Soviet-Afghan War.
Last year, the country became the world's leading exporter of grain, after shipping 34 million tons out of its 119 million ton harvest.
Russia has resumed exports to Egypt, one of its biggest customers. Exports currently average 4-5 million tons a year and are expected to reach six million tons. Moscow and Cairo are also discussing Russian participation in the construction of grain infrastructure in Egypt.
China's largest food processor COFCO has purchased 4,000 tons of Russian spring wheat and said is ready to import up to two million tons, gradually increasing to five million tons.
The President of Venezuela Nicolas Maduro announced plans this month to increase Russian wheat imports. Under the current agreement, Venezuela imports 60,000 tons per month.
Saudi Arabia and Iran have also expressed an interest in buying more grain from Russia, including wheat.
You can share this story on social media: